Schaeffler Technical Pocket Guide (STT)
Indispensable during your studies, espcecially for students of mechanical engineering.
CONTACT
Bühl:
LuK GmbH & Co. KG
Petra Nagel
Tel. +49 7223 941-2714

Herzogenaurach:
Schaeffler Technologies
AG & Co. KG
Heike Schneider
Tel. +49 9132 82-8376

Langen:
Schaeffler Automotive Aftermarket GmbH & Co. KG
Katja Morper
Tel. +49 6103 753-1513

Schweinfurt:
Schaeffler Technologies
AG & Co. KG
Anne Vogel
Tel. +49 9721 91-3476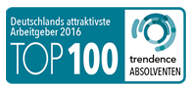 Students and Graduates
Theses
We offer interesting and demanding thesis topics in various company areas to students from all kinds of disciplines. This is an excellent opportunity to benefit from our expertise and take a closer look at your possible future employer.
These achievements are based on consistent scientific research. Experience technology and contribute to the next product innovation. Approximately 6,700 employees at 40 R&D locations, including 167 R&D centers, develop new products, technologies, processes, and methods for solutions that are tailored to the market. Schaeffler is among the innovation leaders in industry with more than 2,300 patent registrations annually, and currently over 24,000 effective patents.
Departments
For example: Testing, Application Engineering, Production, Sales, Purchasing, Design, Quality Assurance, Controlling, Finance, Systems Engineering, System Development, Marketing, HR, Logistics, Materials and Production Management
Your contribution
A qualified topic is a prerequisite. You can search for topics in our Job Opportunities section or develop a new one with our departments. We are always open to your ideas and suggestions.
How it works
You should submit your application approx. three to five months in advance, indicating the earliest possible start date, area of interest and a topic proposal.
We offer you
We support you with a monthly payment of € 550 during the time you are writing your thesis. You can receive a one-off, performance-related bonus payment of up to € 1,000 after completion of your thesis.
We can assist students from universities that are not nearby in finding accommodation.