MOBILITY FOR TOMORROW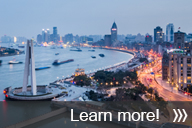 Schaeffler shapes the mobility for tomorrow - today.
VIDEOS
What Moves the World? – Schaeffler Corporate Video
PUBLICATIONS
Brochure | 2014-01
Together We Move the World - Schaeffler corporate brochure

Company
The Schaeffler Group is a leading global integrated automotive and industrial supplier. The company stands for the highest quality, outstanding technology and strong innovative ability. The Schaeffler Group makes a decisive contribution to "mobility for tomorrow" with high-precision components and systems in engine, transmission and chassis applications as well as rolling and plain bearing solutions for a large number of industrial applications. The company generated sales of approximately 12.1 billion Euros in 2014. With around 84,000 employees worldwide, Schaeffler is one of Europe's largest technology companies in family ownership. It has a worldwide network of manufacturing locations, research and development facilities and sales companies at approximately 170 locations in 50 countries.
Schaeffler Technologies AG & Co. KG
Industriestraße 1-3
91074 Herzogenaurach
Germany
Tel. +49 9132 82-0
Fax +49 9132 82-49 50
info.de@schaeffler.com
Schaeffler Technologies AG & Co. KG
Georg-Schäfer-Straße 30
97421 Schweinfurt
Germany
Tel. +49 9721 91-0
Fax +49 9721 91-34 35
faginfo@schaeffler.com
LuK GmbH & Co. KG
Industriestraße 3
77815 Bühl/Baden
Germany
Tel. +49 7223 941-0
Fax +49 7223 269-50
info@luk.de