PRESS
Schaeffler and IBM enter strategic partnership
Digital technologies in the manufacturing sector
STORY
Introducing Watson, our Newest Colleague
In partnership with technology powerhouse IBM, Schaeffler is establishing a digital platform to create new solutions for mobile data exchange, big data analysis, and machine-to-machine communications. Learn more
DIGITALIZATION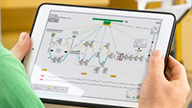 On the Path of Digital Transformation
Smartphones and social media have transformed communications throughout the world. Now the Internet of Things (IoT) is poised to link together vehicles, machines and people.
Learn more
MOBILITY FOR TOMORROW
Schaeffler shapes the mobility for tomorrow - today.
PATENT REGISTRATIONS 2015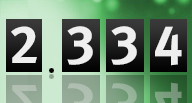 VIDEOS
Spirit of Innovation
The Way to Innovation
Innovation as a success factor
In these fast-moving times, innovative strength – the ability to turn innovations into top class products – is more than ever a decisive factor in corporate success. Innovative strength is therefore a central element of the Schaeffler philosophy.
As a company looking to the future, our actions have always been determined by the spirit of invention and the will to succeed, two fundamental traits of the Company's founders. These create the conditions in which our innovations have always made tomorrow better than today.
Together We Move The World!
Megatrends are a major challenge: They will shape our future life and make it unequivocally clear to us that a fresh way of thinking will be inescapable in many fields. more
As a company looking to the future, Schaeffler places particular emphasis on investing in research and development. Worldwide, approximately 6,700 employees work at 17 research and development locations. more
Culture of Innovation
Pioneering Spirit
Innovation requires not only creative people but also a culture that makes it possible to awaken the potential that exists and to use it efficiently. A culture of innovation is a daily reality at Schaeffler. more
Realising solutions today for tomorrow: In accordance with this principle, Schaeffler has been continually driving forward technological progress for more than 120 years pioneering spirit and innovative strength. more