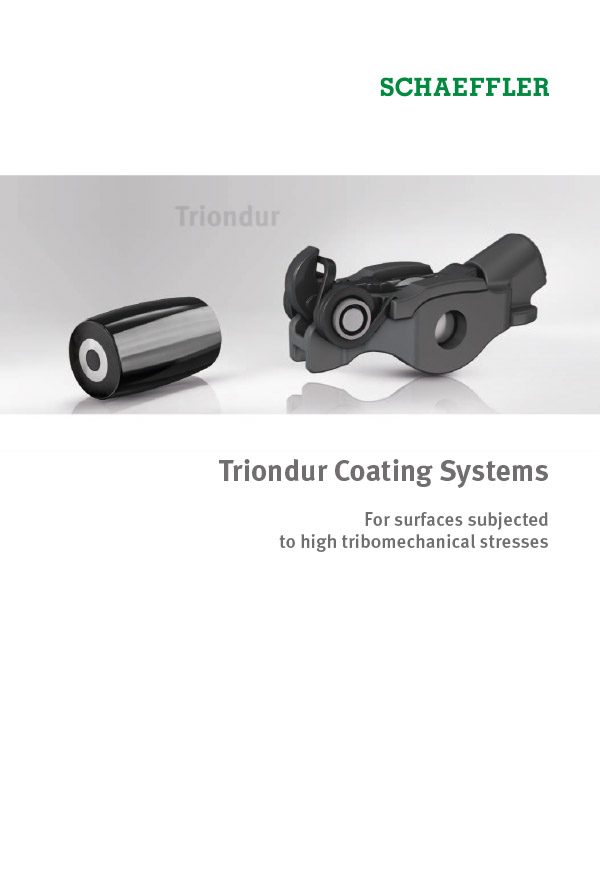 Triondur® coating systems are produced under vacuum using the PVD and PACVD method. In order to ensure optimum function of the coating, the entire process chain
is matched to the specific coating system. Since not only the base material but also the surface to be coated and the functional layer just a few microns in thickness
must all be taken into consideration, the excellent characteristics of Triondur® are realised in an optimum manner. Triondur® is therefore more than just a coating –
it is a coating system that takes account of the complete component, from production through to application.
Media category: Technical Product InformationTPI 115
Date: 2013-03-28
Order number: 026882302-0000
Publisher: Schaeffler Technologies AG & Co. KG
Pages: 2
Language: English
Other languages
---
Share Page