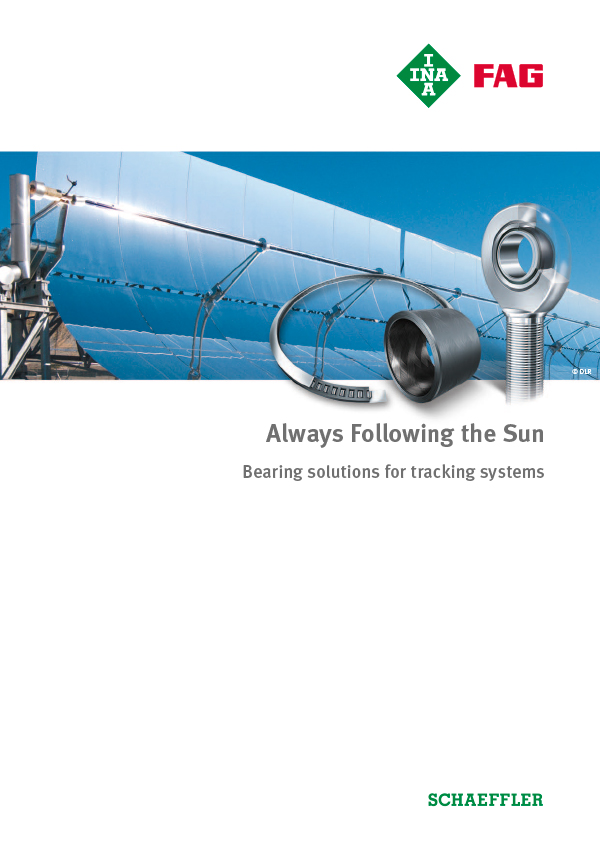 Bearing solutions for tracking systems
The energy provided by the sun every day is equivalent to the world's entire annual energy requirements. This energy is unlimited, environmentally-friendly and free of charge. Due to the rising pressure caused by climate change, an increasing number of countries are now using the sun as a source of energy for generating electricity with a view to further decreasing damaging CO₂ emissions.
With its large product range and special expertise in materials, coatings and seals, Schaeffler Group Industrial is an important development partner and supplier for a whole series of current projects.
Media category: BrochurePSN
Date: 2013-04-04
Order number: 036911941-0000
Publisher: Schaeffler Technologies AG & Co. KG
Pages: 12
Language: English
Other languages
---
Share Page