Preventative Condition Monitoring in a Wastewater Treatment Plant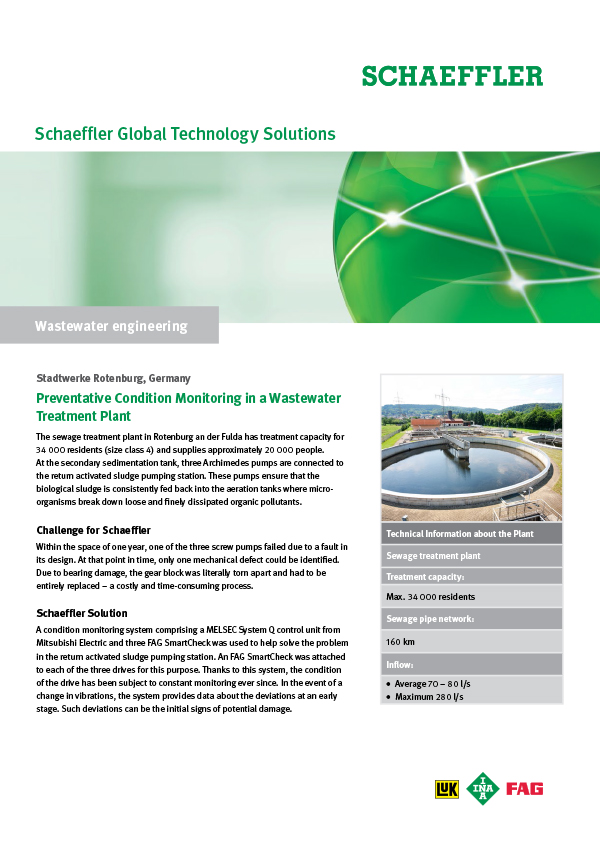 The sewage treatment plant in Rotenburg an der Fulda has treatment capacity for
34 000 residents (size class 4) and supplies approximately 20 000 people.
At the secondary sedimentation tank, three Archimedes pumps are connected to
the return activated sludge pumping station. Challenge for Schaeffler:
Within the space of one year, one of the three screw pumps failed due to a fault in
its design. At that point in time, only one mechanical defect could be identified.
Due to bearing damage, the gear block was literally torn apart and had to be
entirely replaced – a costly and time-consuming process.
Media category: Customer Success StoriesGTS 0069
Date: 2013-10-07
Publisher: Schaeffler Technologies AG & Co. KG
Pages: 2
Language: English
Other languages
---
Share Page