Cost Reduction through condition-based Maintenance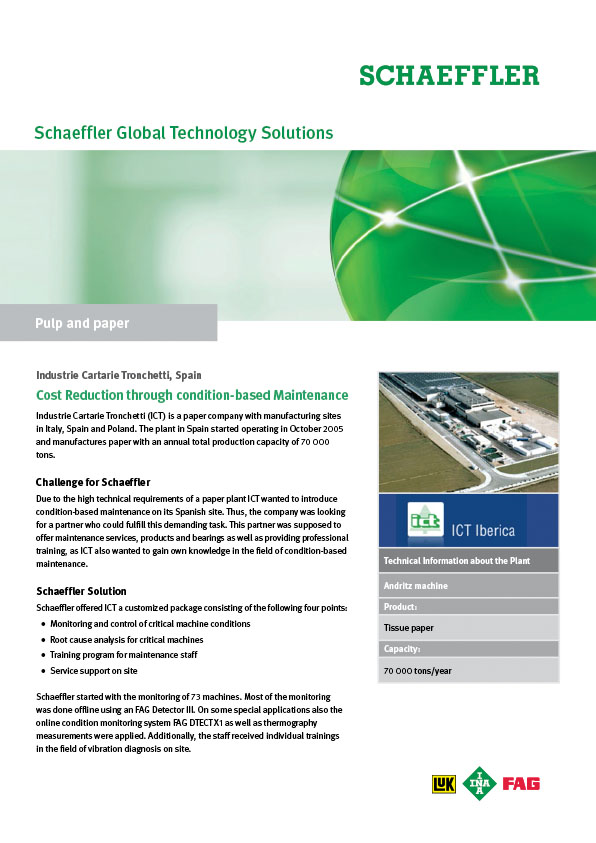 Industrie Cartarie Tronchetti (ICT) is a paper company with manufacturing sites
in Italy, Spain and Poland. With seven plants, ICT has achieved sales around
400 million euros in 2007 / 2008 and an annual growth of 18 percent. Challenge for Schaeffler
Due to the high technical requirements of a paper plant ICT wanted to
introduce condition-based maintenance on its Spanish site. Thus, the company
was looking for a partner who could fulfill this demanding task.
Media category: Reference / GTSGTS 0003
Date: 2012-08-22
Publisher: Schaeffler Technologies AG & Co. KG
Pages: 2
Language: English
Other languages
---
Share Page