Online Vibration Monitoring on Tube Mills in the Cement Industry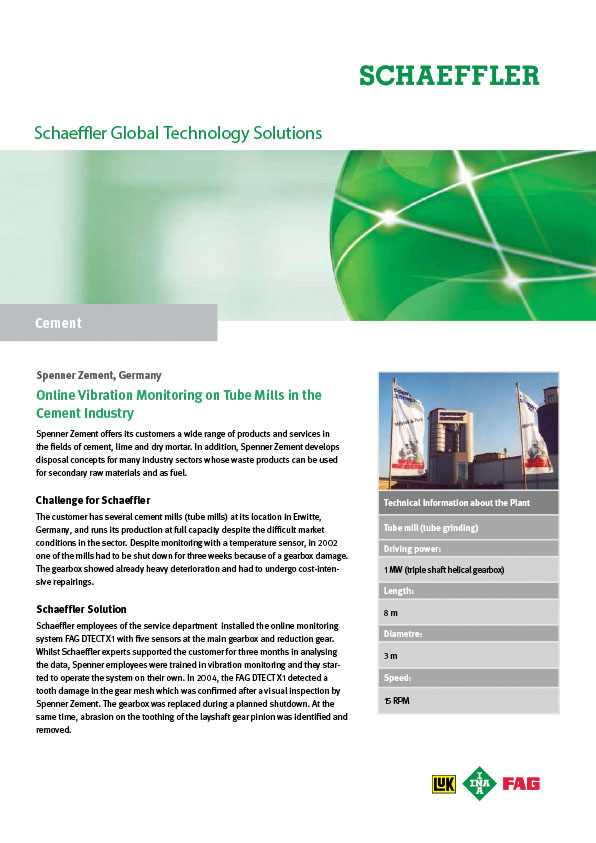 Spenner Zement offers its customers a wide range of products and services in
the fields of cement, lime and dry mortar. Challenge for Schaeffler
The customer has several cement mills (tube mills) at its location in Erwitte,
Germany, and runs its production at full capacity despite the difficult market
conditions in the sector. Despite monitoring with a temperature sensor, in 2002
one of the mills had to be shut down for three weeks because of a gearbox
damage.
Media category: Reference / GTSGTS 0013
Date: 2012-08-22
Publisher: Schaeffler Technologies AG & Co. KG
Pages: 2
Language: English
Other languages
---
Share Page