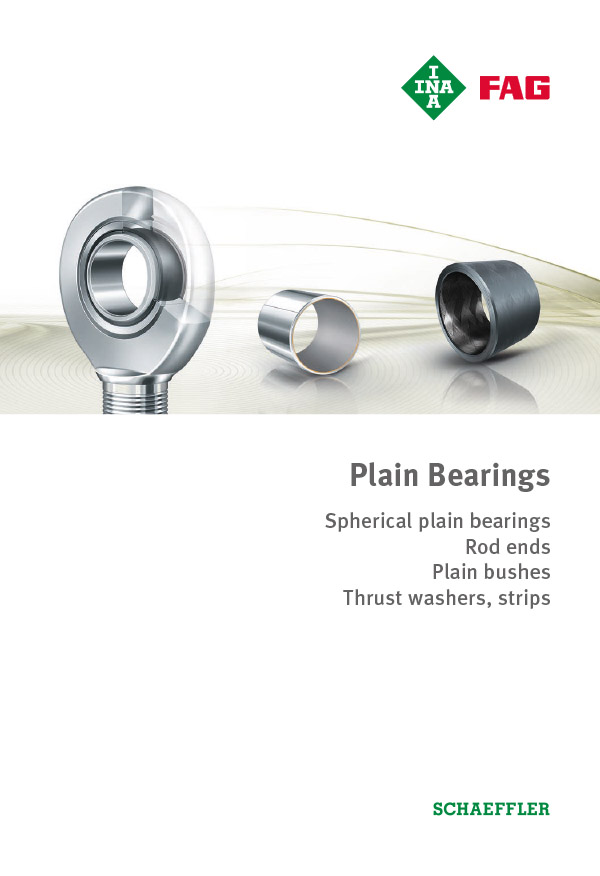 Spherical plain bearings Rod ends Plain bushes Thrust washers, strips
This catalogue contains radial, angular contact and axial
spherical plain bearings, rod ends, metal/polymer composite plain
bearings in the form of plain bushes, thrust washers and strips as
well as ELGOTEX plain bushes and other plain bearings.
Furthermore, we develop and manufacture many other products and systems that are of significant interest in terms of technical progress and cost-effectiveness for rotary and linear bearing arrangements as well as for the automotive sector. These are covered in separate technical publications that can be obtained upon request.
Media category: CatalogueHG 1
Date: 2016-03-01
Order number: 083165991-0000
Publisher: Schaeffler Technologies AG & Co. KG
Pages: 444
Language: English
Other languages
---
Share Page