Thermographic Examination Of Cabinets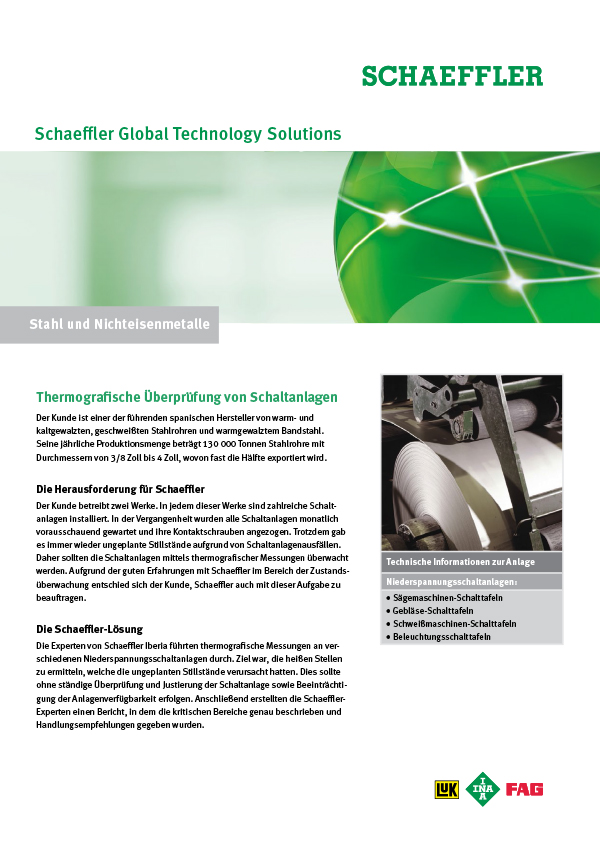 The customer is one of the leading Spanish manufacturers of heat and cold
formed welded steel piping and hot strip. Its annual production amounts to
130 000 tons of 3/8 inch to 4 inch piping, nearly half of which is exported.
Challenge for Schaeffler:
A large number of control cabinets is installed in each of the customer's two
plants. In the past, all control cabinets were examined and their contact screws
tightened every month. Nevertheless, the customer was experiencing unplanned
downtimes due to control cabinet failures.
Media category: Customer Success StoriesGTS 0062
Date: 2014-04-04
Publisher: Schaeffler Technologies AG & Co. KG
Pages: 2
Language: English
Other languages
---
Share Page