Bearing Solutions and Services for Wind Turbine Gearboxes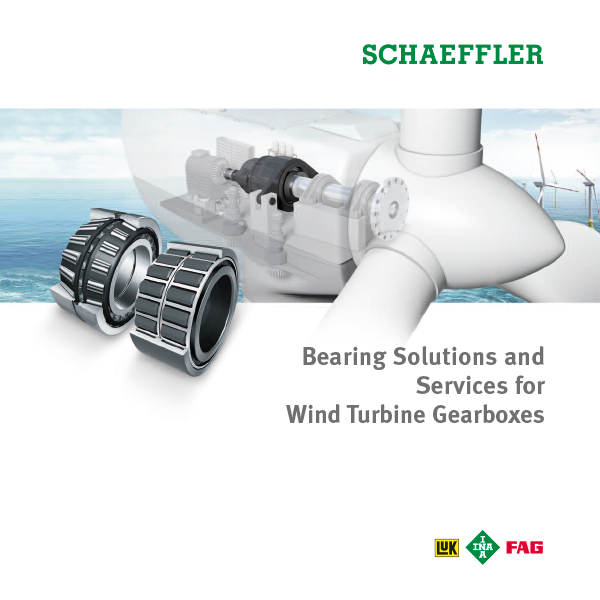 Schaeffler is one of the world's leading manufacturers of rolling bearings. As a
development partner to the wind turbine industry, we have been supplying bearing
supports to this sector for over 30 years. With our INA and FAG brands, we always
offer the best technical and most cost-effective solution for every bearing position –
from the rotor shaft, gearbox and generator to the nacelle and blade angle adjustment systems. Our product range is rounded out by rotor bearing housings, special rolling bearing greases and a wide spectrum of services and products for maintenance and condition monitoring.
Media category: Brochurepwg
Date: 2013-07-25
Order number: 081055595-0000
Publisher: Schaeffler Technologies AG & Co. KG
Pages: 12
Language: English
Other languages
---
Share Page