Bearinx® High-Level Bearing Design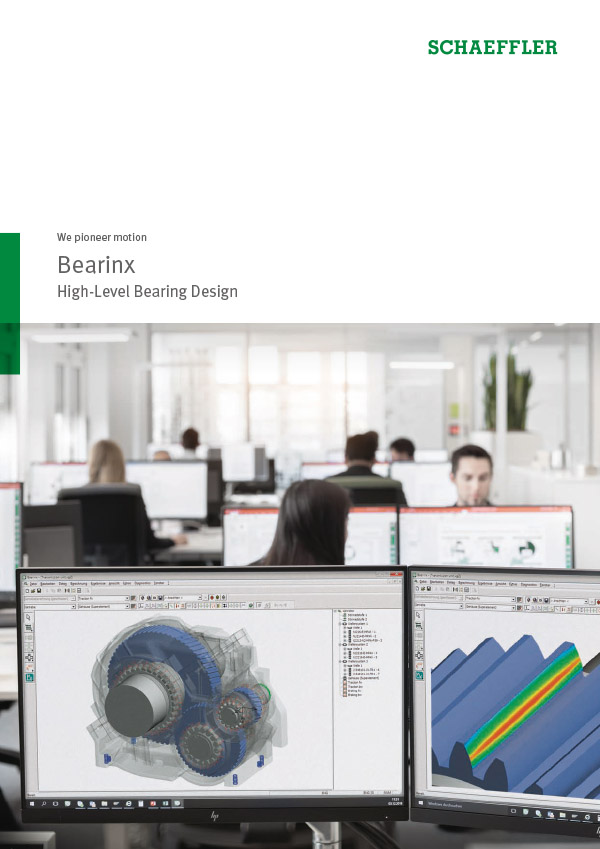 Even when the best rolling bearing is installed in the best machine, it will only run faultlessly if the two are properly matched together. To
achieve the optimum design, the bearing must therefore be analyzed in the context of the overall system. The Bearinx® design program developed by Schaeffler makes this possible. In addition to a detailed analysis of the individual bearing, elastic shaft systems, gearboxes, and complex linear guidance systems can also be calculated. Bearinx® also has customized calculation models for designing tool spindles, steering units, wheel bearing units, and crank drives.
Media category: BrochurePBB
Date: 2014-07-31
Order number: 009212493-0000
Publisher: Schaeffler Technologies AG & Co. KG
Pages: 8
Language: English
Other languages
---
Share Page