Cylindrical Roller Bearings SL04 in Rope Sheaves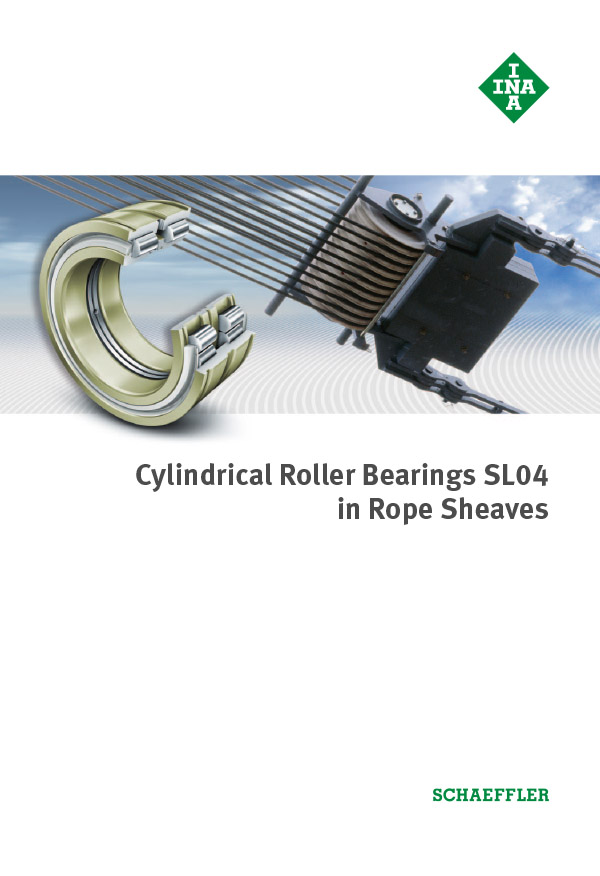 Construction machinery and conveying equipment are being
designed as increasingly compact while their power levels are
continually increasing. This increase in power density places
increasingly high demands on the rolling bearings used. This is particularly true for rope sheaves made from plastic or
steel, since these must transmit very high power levels with high
operational security under a wide variety of environmental and
operating conditions.
The rolling bearings used are subject to very high demands in terms
of functional security, rating life and environmental durability.
Rolling bearings are now used in preference if they have high load
carrying capacity, are extremely reliable, have a very long rating life
and are very easy to fit.
Media category: Technical Product InformationTPI 237
Date: 2016-01-08
Order number: 085522112-0000
Publisher: Schaeffler Technologies AG & Co. KG
Pages: 44
Language: English
Other languages
---
Share Page