DTM Zandvoort
DTM on the Coast – Schaeffler and Rockenfeller in Zandvoort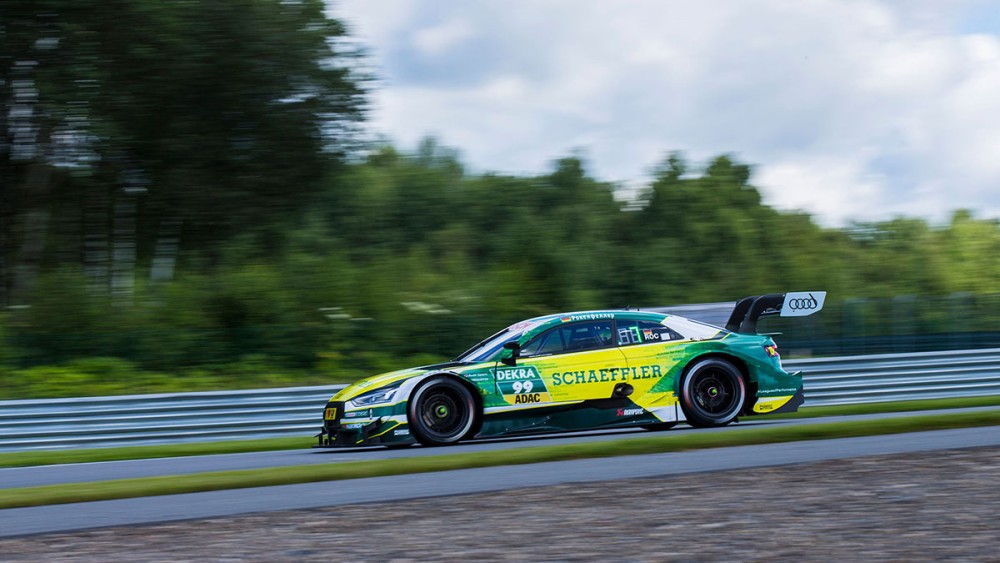 2017-08-16 | Herzogenaurach
After the four-week summer break, the 2017 season of the DTM continues in the Netherlands this coming weekend (August 18 to 20). Schaeffler driver Mike Rockenfeller has a good track record at the circuit on the North Sea coast.
The DTM is about to begin its decisive phase. After ten from 18 races, the favorites at the top of the table have begun to solidify. Mike Rockenfeller still has a shot at the title thanks to his good results in the Schaeffler Audi RS 5 DTM – including two podiums. He currently sits in overall sixth in the drivers' rankings.
For its sixth race weekend, the DTM-train stops off in the Netherlands for its penultimate trip abroad. The Circuit Zandvoort has been a fixed part of the calendar since 2001. Due to its location right next to the North Sea coast, factors such as the wind and sand on the track play a role for the drivers. Mike Rockenfeller has already experienced some success on the 4.307-kilometer-long circuit: in 2011, the longtime Schaeffler ambassador won his first ever race there, whilst in 2012 he finished second. Then, in 2013, he celebrated winning the title early with another second place.
The Dutch Schaeffler headquarters, Schaeffler Nederland B.V., are located around 90 kilometers east inland from the race track.
Schaeffler has been involved in the DTM since the 1980s. In 2011 and 2013, the company was the main sponsor of the vehicles of Martin Tomczyk and Mike Rockenfeller – the last two drivers' title winners for Audi. Traditionally, in the most popular international touring car racing series, vehicles with internal combustion engines are used. Schaeffler also plays an important role in this field with innovative technologies and products for the automotive industry, making the combustion engine powertrain efficient and fit for mobility for tomorrow.
Info material
Publisher: Schaeffler Technologies AG & Co. KG
Country: Germany
Share Page