DTM Spielberg
Schaeffler and Rockenfeller in Styria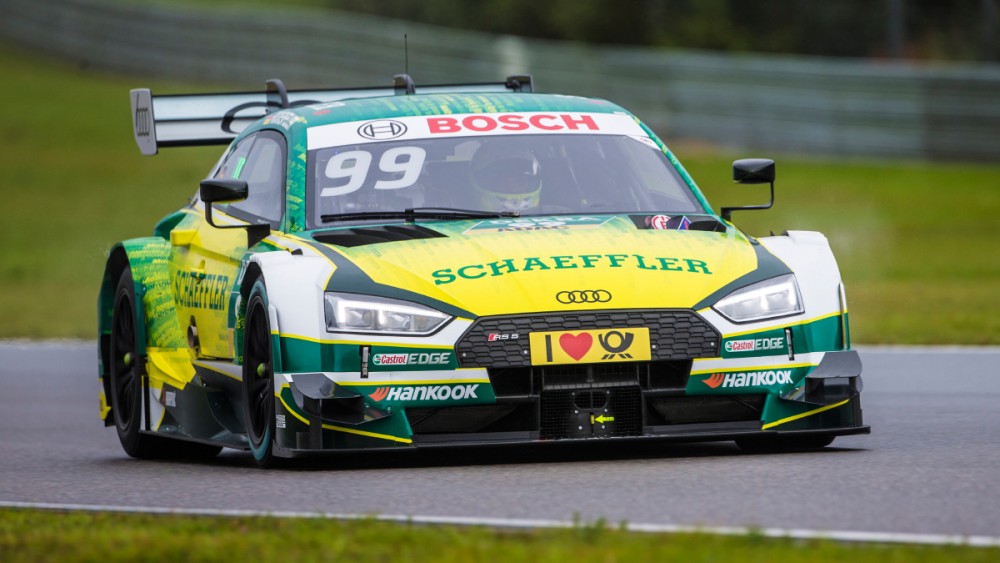 2017-09-20 | Herzogenaurach
At the eighth of nine events, the 2017 DTM season is turning onto the finish straight next weekend (September 22 to 24). Schaeffler's driver, Mike Rockenfeller, is traveling to the Red Bull Ring in sixth place of the standings.
Thanks to a strong season with a total of nine top results scored to date, including a victory at Zandvoort, Mike Rockenfeller is ranked sixth overall in the DTM drivers's standing, with only a 26-point deficit to fellow Audi driver Mattias Ekström. With that, the long-standing Schaeffler ambassador still has a good chance of winning his second title in the fiercely competitive touring car series after 2013.
Races 15 and 16 of the season will be held at the Red Bull Ring. The 4.326-kilometer track near Spielberg in Styria has been a regular venue on the DTM calendar since 2011. As his best results there, Mike Rockenfeller's tally reflects two fourth places, clinched in 2013 and 2015.
Berndorf, about 150 kilometers away from the Red Bull Ring, is home to Schaeffler Austria GmbH. The company ranks among the most important businesses in the Triestingtal region and is particularly known for its qualified basic vocational and advanced training. Last year, the plant that has been producing rolling bearings since 1956 celebrated its 60th anniversary.
Schaeffler has been involved in the DTM since the 1980s. In 2011 and 2013, the company, as the main sponsor of the vehicles of Martin Tomczyk and Mike Rockenfeller, contributed to Audi's two most recent title wins. Traditionally, in the most popular international touring car racing series, vehicles with internal combustion engines are used. Schaeffler also plays an important role in this field with innovative technologies and products for the automotive industry, making the ICE powertrain efficient and fit for mobility for tomorrow.
Info material
Publisher: Schaeffler Technologies AG & Co. KG
Country: Germany
Share Page