Schaeffler Enhances its Brand and Corporate Presentation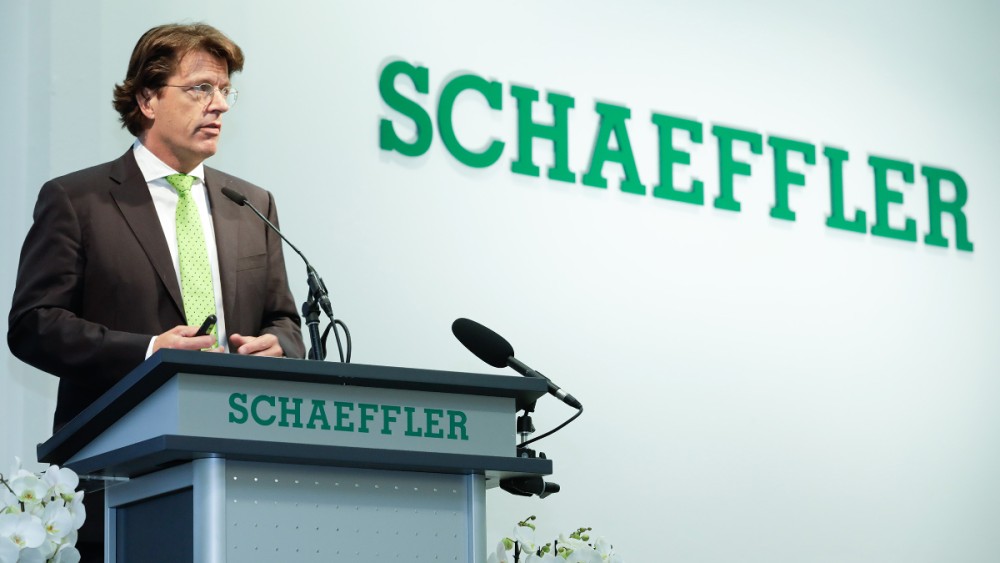 2017-09-26 | Schweinfurt
Global Branding project has begun
"Schaeffler" corporate brand enhanced
FAG, INA, and LuK product brands to be focused
Unified corporate presentation, kick-off event held in Schweinfurt
The global automotive and industrial supplier Schaeffler has begun the process of remodeling its corporate presentation around the "Schaeffler" corporate brand. This unification of the brand and corporate presentation is taking place as part of the "Global Branding" project, one of the 16 initiatives that make up the excellence program "Agenda 4 plus One" with which the company is driving forward its strategy "Mobility for tomorrow".
By globally unifying its corporate presentation, Schaeffler is reducing the complexity of its current brand architecture and at the same time enhancing the Schaeffler corporate brand. The individual product brands, which include INA, LuK, and FAG, will be retained but in future will only be used in conjunction with their respective products and together with the Schaeffler corporate brand.
Klaus Rosenfeld, CEO of Schaeffler AG, explained: "As a globally active company, we want to place our Schaeffler corporate brand at the forefront in the future. Doing this also emphasizes our ambition to grow together even more strongly as a family-owned stock company. This can only be achieved with shared values and leadership principles, and a common strategy with a strong corporate brand: The "Schaeffler" brand."
This reorientation kicked off at the company's Schweinfurt location, where the Schaeffler name is replacing the existing FAG logos. Two events were held (one for the early shift and another for the late shift) during which employees were informed about the move towards a standardized signature and the significance of the global "Schaeffler" umbrella brand. By the end of 2019, the new branding concept should be implemented at all Schaeffler locations worldwide.
Publisher: Schaeffler AG
Country: Germany
Share Page