Data matrix codes open up a range of new options
PrecisionDesk App from Schaeffler: Measurement Reports and More – Available Anywhere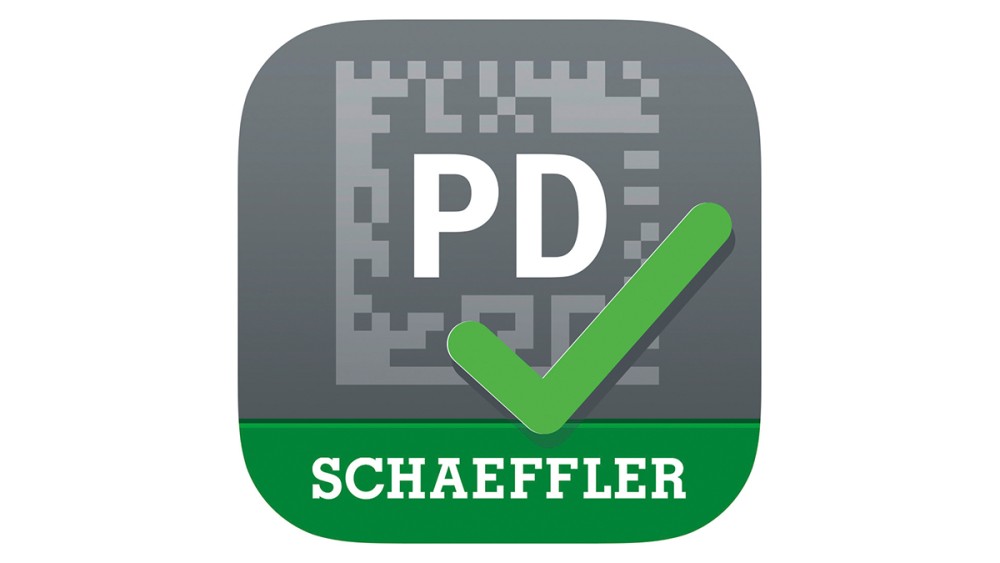 2017-10-20 | Schweinfurt/Homburg
Whether measurement reports for high-precision bearings from Schaeffler bearing production, information on the correct grease quantities and grease distribution runs, or assembly instructions are involved, the PrecisionDesk app is a mobile source for all of this information – in the shop, during assembly work, for quality control, or for merchandise management systems.
The free PrecisionDesk app combines different services specifically for high-precision rotary and linear bearings designed for customers, engineers, sales partners, and service technicians.
Measurement Reports and Linking with Merchandise Management Systems
With the PrecisionDesk app, it is possible to read off the data matrix codes (DMCs) on bearings and bearing packages. Directly via the app, Schaeffler customers can use the DMCs to call up bearing-specific measurement reports for high-precision bearings and then save or send them in PDF format for documentation purposes. The measurement reports for spindle bearings contain information on the bearing ID, bearing designation, date of manufacture, actual performance indicators, plus the width deviation, contact angle, and projection – data that is particularly relevant for assembly, qualified consulting, or efficient inventory management. Moreover, it is also possible to generate bearing-related electronic datasets in CSV format and then use them for a logistics system, for example. The app therefore offers Schaeffler customers the opportunity to reliably monitor their own bearing inventory and to increase the quality of the mounting process through the efficient pairing of bearings, shafts, and housings.
In addition, two clicks are all that is needed to directly access the current product information in the Schaeffler media library, such as the necessary assembly instructions or details on the recommended grease quantities or grease distribution runs.
Increased Counterfeit Protection
Just like the OriginCheck app, the PrecisionDesk app also provides increased protection against product piracy by checking data matrix codes, a feature that is already being used a great deal – particularly in commercial trade. The app is available in German and English free of charge in the Apple App Store, the Windows Store, and the Android Play Store: www.schaeffler.com/apps
In the future, it will be even easier to include the app functions in the customer intranet: Schaeffler is currently working on a web-browser-based solution that will make it possible to use all functions of the Schaeffler app on a PC, such as in a shop or assembly hall – by means of a handheld scanner.
Publisher: Schaeffler Technologies AG & Co. KG
Country: Germany
Share Page