Schaeffler at the 20th Technical Congress of the VDA
Prepared for Change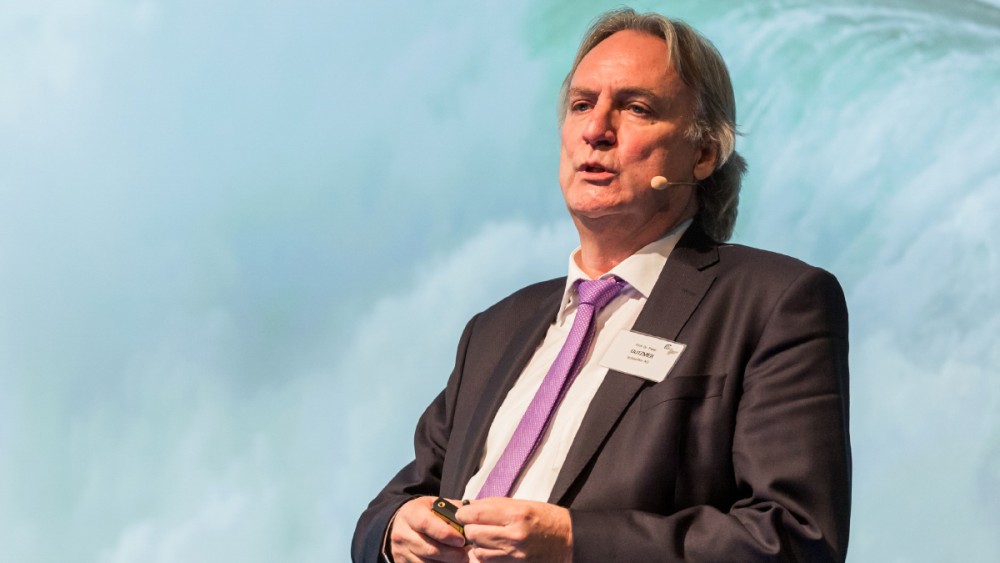 2018-02-27 | Berlin/Herzogenaurach
Schaeffler is giving an overview of mobility for tomorrow during the VDA Technical Congress. In his keynote speech, Chief Technology Officer Prof. Gutzmer will cover topics ranging from the further optimization of powertrains with internal combustion engines to electric mobility. The challenges posed by urban mobility will also be a major theme.
"Change is coming", is the motto of Prof. Peter Gutzmer, Deputy CEO and Chief Technology Officer at Schaeffler. "And we are well prepared, regardless of what form the change will take." Gutzmer is speaking for both the German automotive industry and for Schaeffler as a mobility supplier in his technical presentation that will open the 20th Technical Congress of the VDA.
"An important key to success is an ability for system-based thinking and ambidexterity, the ability to use 'both hands' with equal ease. This means continuously developing proven products and at the same time developing new sectors and applications", says Peter Gutzmer. Schaeffler is showing how the company is implementing this approach using a selection of exhibits. The spectrum of exhibited products ranges from technologies for environmentally-friendly and efficient drives to innovations in the field of urban mobility.
"The electrification of the powertrain offers significant opportunities to reduce energy consumption and harmful emissions even further", explains Matthias Zink, CEO Automotive OEM at Schaeffler. This includes electromechanical actuators as well as 48-volt hybrid technologies and efficient electric drives. "Decisive factors for success are a holistic approach to the powertrain and the interaction between the electric machine, internal combustion engine, transmission and the corresponding infrastructure", explains Matthias Zink. "Schaeffler finds itself in an excellent position with its expertise in electric mobility and systems for engines, transmissions, and chassis."
Technologies that enable variable control of the valve train and compression to match the specific driving situation are components for efficient and environmentally-friendly drives. Modern damping and absorber technologies for engines and transmissions allow engines to operate in low speed ranges and in this way also reduce consumption and emissions. Even 48-volt mild hybrid systems enable significant recuperation, i.e. the recovery of a considerable quantity of braking energy and the minimization of energy consumption. Electromechanical actuators from Schaeffler improve the energy balance of vehicles because they only require energy when needed and can replace hydraulic systems with a high energy consumption.
In addition to products for environmentally-friendly drives, Schaeffler is presenting a range of ideas for urban mobility. This includes, for example, the now highly-regarded Bio-Hybrid, a four-wheeled pedelec with weather protection, on whose industrialization the company is now working.
Publisher: Schaeffler Technologies AG & Co. KG
Country: Germany
Share Page