Schaeffler at the Vienna Motor Symposium, 2018
Innovative Electric Axle Concepts for Every Customer Requirement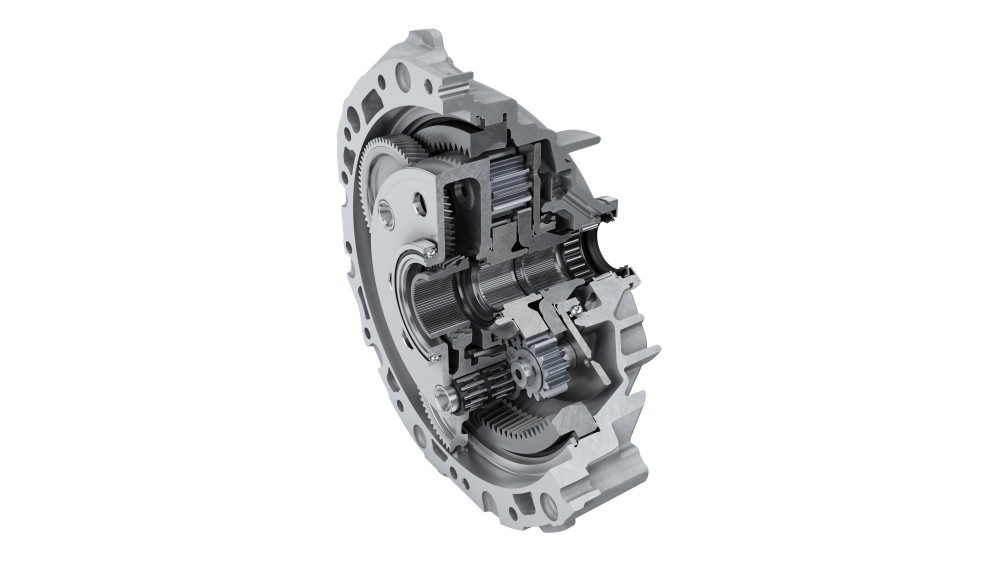 2018-04-27 | Wien
At the 39th International Vienna Motor Symposium, Schaeffler will be presenting its expertise in engine systems and highly innovative electric axle systems in parallel axis and coaxial design. These systems take into consideration the requirements for internal combustion engine, hybrid and electric vehicle drives and can be configured on a modular basis according to customer requirements.
The transition from conventional powertrains to drives for hybrid and purely-electric vehicles calls for innovative strength from both automobile manufacturers and their suppliers. The Vienna Motor Symposium is one of the world's most renowned specialist conferences for conventional internal combustion engines. In Vienna, the focus will also be placed on electric mobility. Schaeffler will be highlighting the mobility of the future by showing examples of Schaeffler technologies, such as electric axle systems in coaxial and parallel axis designs, which can be used to propel electric vehicles and to hybridize powertrains based on internal combustion engines. "Thanks to the consistent modularity of our products, we offer our customers attractive technologies at attractive prices," explains Matthias Zink, CEO Automotive OEM at Schaeffler. "We have developed a flexible electric axle configurator, with which we can provide customized optimum solutions in terms of weight, space requirements, and costs to match varied customer-specific requirements for function, maximum speed, and driving dynamics."
The restricted design envelope of coaxial drive architectures places high requirements on packaging, for example. A solution to this problem is the highly integrated stepped planetary gear set combined with an innovative spur gear differential developed by Schaeffler. The single-speed transmission concept presented in Vienna allows an input torque of 400 Nm despite an axial space requirement of 150 millimeters. The planetary gear design concept can also be applied to parallel axis drives. This not only reduces development times and costs, but also has a beneficial effect on product quality. In Vienna, Schaeffler will be presenting a particularly compact and light single-speed transmission concept in parallel axis design. Like the coaxial variant, this concept is also designed for an input torque of 400 Nm and can be combined with an optional parking lock. The modular systems for coaxial and the parallel axis designs both enable a wide range of space requirements and transmission ratios to be covered while utilizing a maximum number of identical parts.
Publisher: Schaeffler Technologies AG & Co. KG
Country: Germany
Share Page