Porsche 919 Hybrid Evo
Schaeffler and Porsche Set New Record on the Nordschleife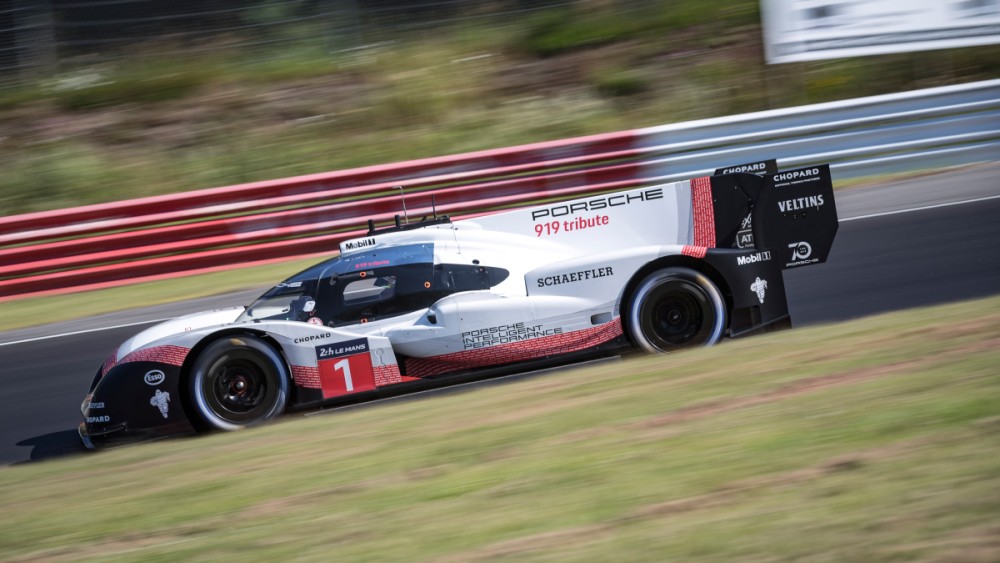 2018-06-29 | Herzogenaurach/Nürburgring
With a new absolute best time of 5m 19.55s on the Nürburgring-Nordschleife, set by the Porsche 919 Hybrid Evo, Schaeffler and Porsche jointly demonstrate the performance capability of hybrid concepts in motorsport.
"I assumed that it might come off this way. That the new best time is almost one minute faster is simply incredible," says Prof. Peter Gutzmer, Chief Technology Officer at Schaeffler. "This milestone, not least, shows us how powerful and, at the same time, efficient race cars with hybrid powertrains are. As a partner of this project we're tremendously proud. Obviously, this result shows how the technology has continually evolved since Stefan Bellof's record lap. We're convinced that especially the combination of an IC engine and an electric motor will combine efficiency and driving pleasure in the near future in production vehicles as well – and with Schaeffler products."
The new record-setting car, the Porsche 919 Hybrid Evo, is a modified further development of the 919 Hybrid with which Schaeffler and Porsche in 2015, 2016 and 2017 jointly won the 24-hour race at Le Mans plus the drivers' and manufacturers' titles in the FIA World Endurance Championship (WEC) in those years. The prototype is powered by a hybrid system consisting of a gasoline engine in combination with two different energy recuperation systems. Two-time Le Mans winner Timo Bernhard was behind the wheel.
The record drive on the Nordschleife was a stop on the Tribute Tour around the globe in honor of the 919 Hybrid. In its first appearances, the sports car had posted a new best time on the Spa-Francorchamps circuit and before the 24-hour race at the Nürburgring done some demo laps in "parallel flight" with the Porsche 956 C. As a partner of the project Schaeffler contributes its expertise in mobility for tomorrow. The technology group develops solutions for eco-friendly, optimized powertrains using IC engines and for hybrid electric and fully electric vehicles.
Publisher: Schaeffler Technologies AG & Co. KG
Country: Germany
Share Page