Putting Innovations for Tomorrow in Practice Today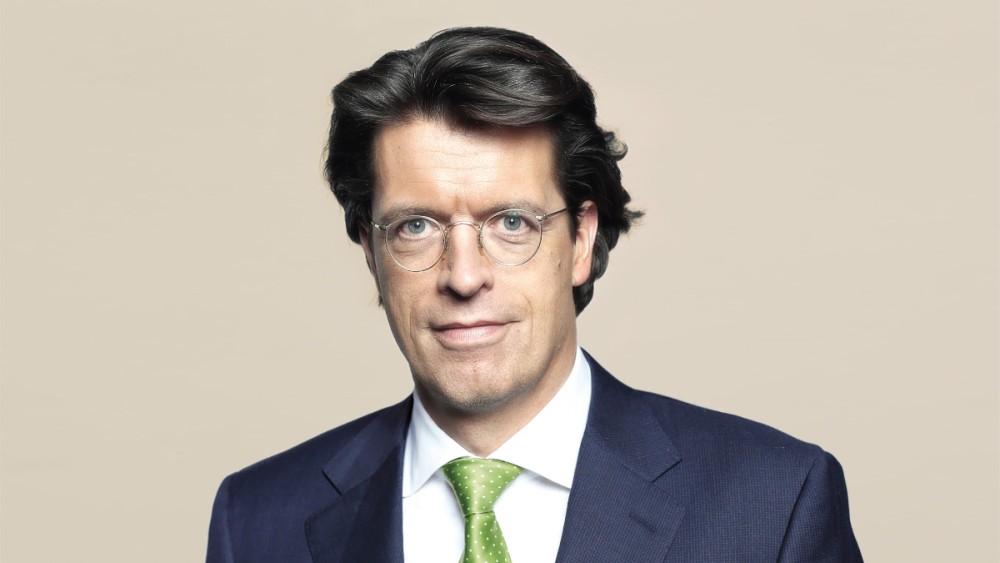 2018-11-05 | Herzogenaurach/Jakarta
Schaeffler participates in 16th Asia-Pacific Conference of German Business
CEO Klaus Rosenfeld highlights company's innovations for future mobility, digitalization and Industry 4.0
Investments of over 350 million euros ongoing to strengthen regional R&D and production footprint
Schaeffler facilities based in Asia received 58 quality & innovation awards in past two years
Schaeffler is presenting its vision for the future in Asia Pacific as a corporate partner of the 16th Asia-Pacific Conference of German Business that is taking place from November 1-3, 2018 in Jakarta. As a speaker in the session on "Mobility of the future", Klaus Rosenfeld, CEO of Schaeffler AG, shared the company's vision for tackling one of the most pressing global challenges – the increasing urbanization and its implications for traditional mobility concepts and the environment – as part of its strategy "Mobility for tomorrow".
Schaeffler is presenting latest solutions for tomorrow's networked industries at its corporate lounge at the conference. The highlight is the Machine Tool 4.0 that puts Industry 4.0 into practice. The integrated solution is connected to the Schaeffler Smart EcoSystem, which is a digital infrastructure for new business models based on digital services.
Blueprint for transforming Schaeffler
Over the past few years, Schaeffler has applied its core engineering competence to expand its role as a mobility and digitalization solutions provider. "Mobility is traditionally one of the most important drivers for welfare, and digitalization the most important one for progress. With the rapid pace of urbanization, particularly in Asia Pacific, there is a growing need for new mobility solutions for people to move around in cities," stated Klaus Rosenfeld. "We at Schaeffler want to contribute in that development both with our intelligent, digitally enabled products and our comprehensive systems know-how. That is the basis for our future program 'Agenda 4 plus One'."
Asia Pacific developing as innovation and manufacturing hub
Asia Pacific plays a key role in this transformation. Schaeffler has been present in the region for over five decades and the company has established a wide and diverse footprint with over 18,500 employees across 17 manufacturing facilities and seven R&D centers connected to the global network. "With 30 % contribution to the global turnover of Schaeffler, Asia Pacific makes a major contribution in enhancing the local value-added for our customers in the automotive, industrial and automotive aftermarket divisions," explained Klaus Rosenfeld.
Over the past two years, Schaeffler has made consistent, strategic investments of more than 350 million euros to enhance manufacturing and engineering competence in Asia Pacific. These include the expansion of R&D facilities in Japan, China, India and Singapore; building new Greenfield manufacturing hubs in China, Vietnam and Thailand; as well as the expansion of five existing production facilities across the region.
Asia Pacific plays a leading role as part of Schaeffler's global network for innovation in Robotics with a Center of Excellence in Yokohama, Japan, and in E-Mobility with a competence center in Anting, China. In addition, the region is also a development hub for R&D for Industry 4.0, urban mobility, E-Mobility, railways and two-wheelers (motorcycles).
Key contributor to the success of Schaeffler
The best examples of the growing influence Schaeffler operations have in Asia Pacific are the recent milestones achieved in the region. As the company makes a decisive contribution to electric mobility solutions for the future, the world's first P2 hybrid module was put in production at its automotive production hub in Taicang, China. This is just one of the five global products and services launched in Asia Pacific since 2017.
Schaeffler has also enhanced research partnerships with universities and technical institutes in Asia Pacific, including the establishment of the first two Schaeffler Hubs for Advanced Research (SHARE) outside Germany. The first one was set up in Singapore at Nanyang Technological University in 2017, followed by SHARE at South West Jiatong University in China.
"We are a global player that operates with a strong local presence. This enables us to leverage our expertise and partner with customers to address the challenges of an increasingly complex and disruptive future. Here in Asia Pacific and around the world, Schaeffler aims to think out of the box, adapt to megatrends and constantly push the envelope to offer innovative, excellent & reliable solutions for the mobility of tomorrow," says Klaus Rosenfeld.
Publisher: Schaeffler AG
Country: Germany
Share Page