Schaeffler at the Hannover Messe 2019 (Hall 22, Booth D43)
Schaeffler helps gearbox manufacturers to reduce numbers of different parts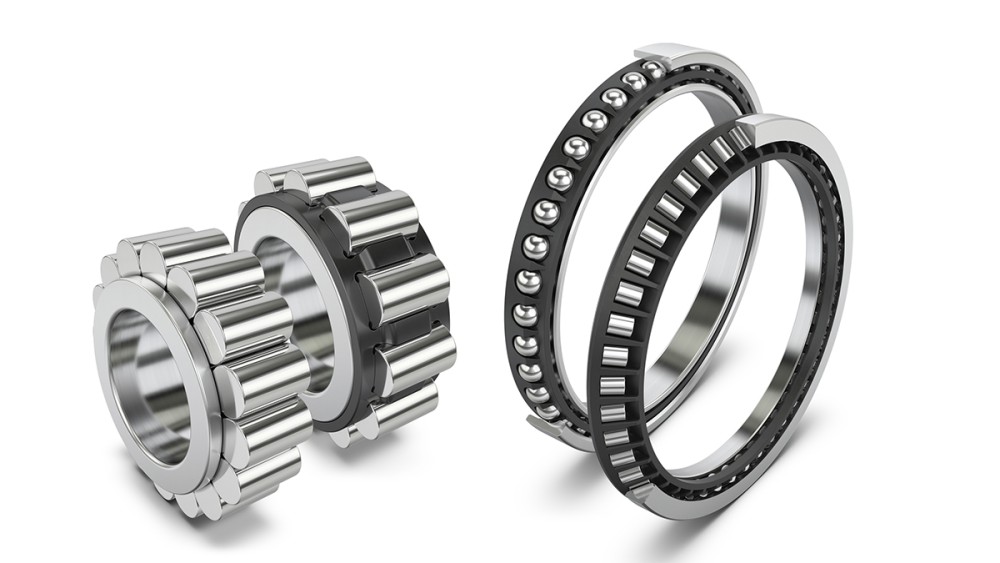 2019-03-08 | Schweinfurt
Schaeffler develops interchangeable gearbox bearing solutions for different requirements in the same design envelope
Identical outside dimensions reduce component variations, particularly for the shafts, housings, and housing covers
Economies of scale significantly reduce the manufacturing costs
Gearbox manufacturers modularizing their portfolios implement different numbers of gear teeth, gear stages that can be combined flexibly, and varying numbers of planetary gears. The speeds and loads to which the relevant components such as gear teeth, shafts, and bearings are subjected change according to the application. Depending on the gearbox configuration in question and the associated requirements in terms of rigidity and load carrying capacity, bearings with different dimensions must then be implemented in a single bearing position, which brings with it a wide variety of housings, housing covers, gears, and shafts.
The objective of Schaeffler's concept is to allow bearings of different designs but with identical dimensions to be implemented in one and the same bearing position for the various gearbox configurations. These "interchangeable gearbox bearing solutions" will be available based on dimension series 18 for high-precision servo planetary gearboxes, for example: FAG deep groove ball bearings from series 618, INA angular contact ball bearings from series 718, and INA SGL angular contact roller bearings allow the bearing support's load carrying capacity, speed range, and rigidity to be adjusted while retaining the same design envelope. Out of the three variants, the INA SGL angular contact roller bearings offer the highest level of rigidity and thus allow extremely rigid bearing supports and drives with very high positional accuracy to be achieved.
The identical outside dimensions mean that special adapters and component variations (particularly for the shafts, housings, and housing covers) are no longer required and the associated development steps such as drawing modifications and NC programming in the manufacturing process can be omitted. The reduced range of gear, shaft, and housing variants means larger quantities, lower unit costs, and shorter delivery times.
Modular solution for planetary gear bearing supports
The design envelope and rigidity requirements of planetary gears mean that they are often supported using cylindrical roller bearings without an outer ring. Both full-complement designs and designs with cages are used here depending on the required load carrying capacity and speed, but these bearings are not interchangeable because their envelope circle diameters are different. As a consequence, new planetary gears have to be designed, produced, and mounted. To make interchangeable bearing solutions available even for planetary gear bearing supports, Schaeffler's design engineers have developed the INA RSLK1822, RSLK1830, and RSLK1850 cylindrical roller bearings with cages based on the dimensions of full-complement RSL bearings. These feature identical outside dimensions and can thus be used as replacements without any structural changes, design adjustments, or additional outlay in terms of time and costs.
Publisher: Schaeffler Technologies AG & Co. KG
Country: Germany
Share Page