Condition monitoring - A cross-industry solution
That's how machine monitoring is carried out today ...
Pump monitoring made easy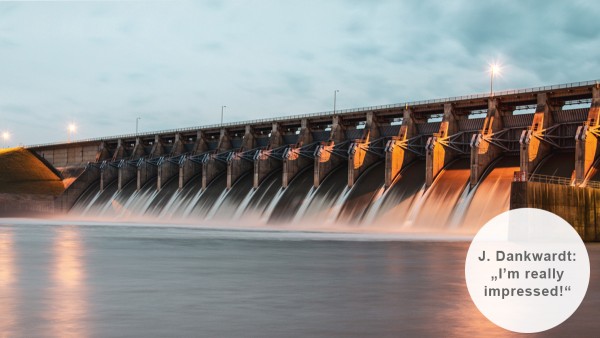 It can't be that simple? Yes it can.
Joachim Dankwardt, deputy manager of the water procurement/treatment department at the Perlenbach water supply association explains just how easy modern pump monitoring really is.
"Conventional systems for machine monitoring are costly and complicated. In contrast, Schaeffler's monitoring solution is so easy to use that our employees do not require any specific knowledge of vibration diagnosis. This convinced us."
The operator of the water works is so delighted with this solution that he has decided to install an optimum lubrication system from Schaeffler in a second step. This solution solves the problem of overgreasing in the bearing supports of a unit and unplanned pump downtimes are now extremely unlikely.
Find out more in our video.
Are you also looking for a solution for your machine? We would be happy to advise you without obligation and in an uncomplicated and reliable manner.
Comprehensive facility management planning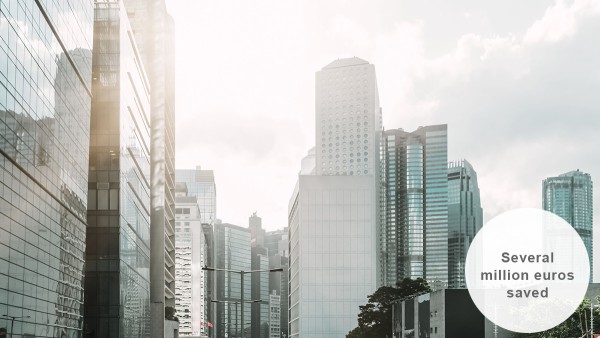 Optimize your maintenance
Constant monitoring with low outlay. Is that possible?
Engie Cofely says very clearly: "Yes it is."
Objective
Engie wants to offer his customers an optimum service at attractive prices. Furthermore, he wants to cut his employees' workload by reducing customer visits to a minimum.
But how can the guarantees and agreements still be kept?
The solution is simple
Engie initially changed from a decentralized monitoring system to a continuous condition monitoring solution from Schaeffler in his own building. The solution includes the following in a much simplified form: The various units were equipped with sensors (SmartChecks), which are connected to a plug-and-play system with a display of plain text notifications on a touch panel. In this way, the causes of defects can be read off in the newly established central control center. Routine inspections and the associated requirement to cover long distances to critical units are no longer necessary. With this solution, Engie is not only finally able to carry out constant monitoring, he even has access to archived data.
Benefits for everyone
This solution is in use at customers' premises and saves Engie several million euros each year. Engie can pass on the savings to his customers by offering them more favorable maintenance agreements and remains competitive.
Are you also looking for a solution for your machine? We would be happy to advise you without obligation and in an uncomplicated and reliable manner.
Condition monitoring can be very profitable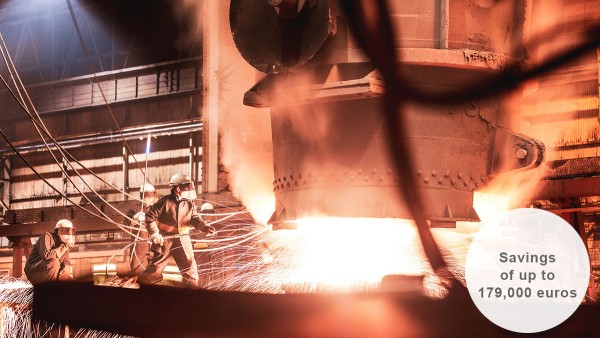 Increase your productivity
The vision - Prevention of downtimes and saving costs
Arcelor Mittal would like to prevent unexpected downtimes in the deflecting rollers of its continuous furnace on day X. The company cannot afford downtimes because Arcelor Mittal does not want to put its excellent reputation for delivery reliability at risk.
Problem identified and rectified
Arcelor Mittal was faced with the problem of unplanned machine downtimes caused by the failure of critical units. The steel producer talked to Schaeffler instead of blocking or even being afraid to implement digital solutions. The operator of the furnace was astonished to find that:
"Industry 4.0 is by no means complicated and very affordable."
Arcelor Mittal ultimately decided to implement a condition monitoring solution, in which bearing monitoring is conducted during operation and there is no requirement to shutdown the furnace.
Satisfaction in every respect!
By investing only 20,000 euros, Arcelor Mittal can achieve future savings of up to 179,000 euros per year. The risk of an unplanned furnace downtime is drastically reduced. A reassuring feeling for the operator.
Are you also looking for a solution for your machine? We would be happy to advise you without obligation and in an uncomplicated and reliable manner.
Interconnected maintenance completely fault-free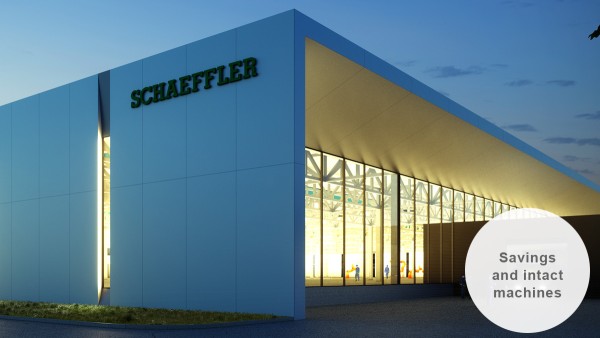 Predictive maintenance – What are the benefits?
Waldemar Weiß, Head of Maintenance at Schaeffler in the Herzogenaurach plant sums it up:
"Previously, we replaced the parts of machines before they reached the actual wear limit. Today, this can be done considerably more precisely by means of interconnected maintenance. We now have a basis for increasing production reliability and save a lot of money for new replacement parts."
The solution in brief
A small and compact sensor (SmartCheck) that monitors vibrations, temperature, load, and speed was installed on important units such as pumps, fans, motors, and gearboxes of production machines that are used for manufacturing rolling bearings. The measurement data from the sensor are transmitted to the control center where they are visualized and evaluated. In this way, Schaeffler is kept well informed about the condition of the machines and can intervene directly in the process in the event of irregularities.
Is the investment in predictive maintenance worthwhile?
Schaeffler can answer this question wit a clear "yes".
Can you also answer the question with "yes"? What do you do in the event of unplanned downtimes on your machines? Schaeffler will be happy to make an example calculation with you.
Are you also looking for a solution for your machine? We would be happy to advise you without obligation and in an uncomplicated and reliable manner.
Four compelling reasons for the condition monitoring solution using the Schaeffler SmartCheck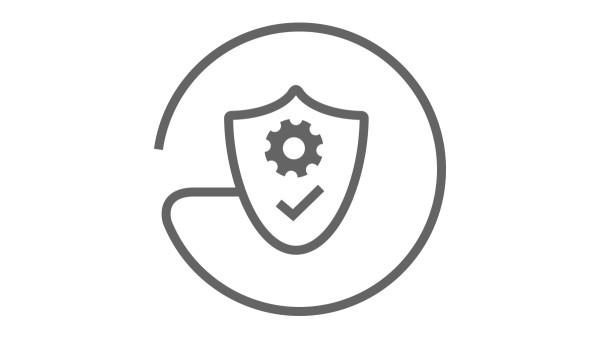 Greater reliability
With SmartCheck, the condition of your machines is monitored continuously. You have everything under control! At all times.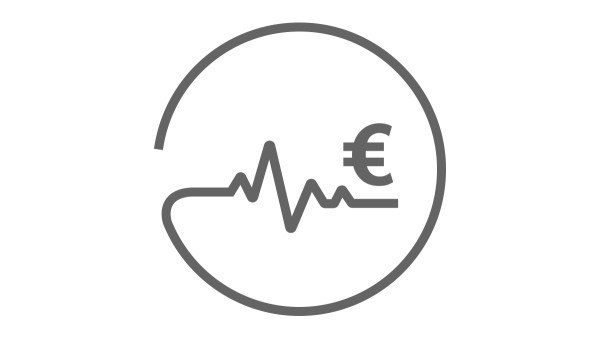 Greater profitability
With SmartCheck, you profit from maximum machine use with minimum lifecycle costs.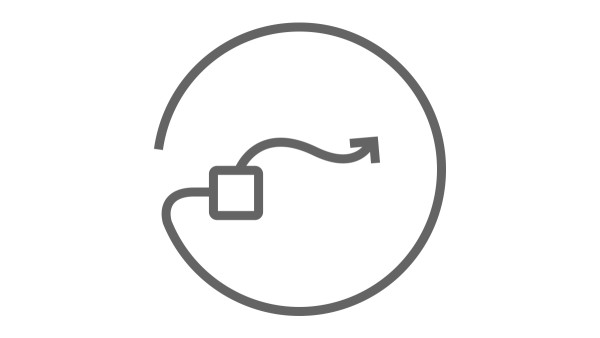 Greater flexibility
SmartCheck is easy to transfer and extend to multiple systems without changing technology.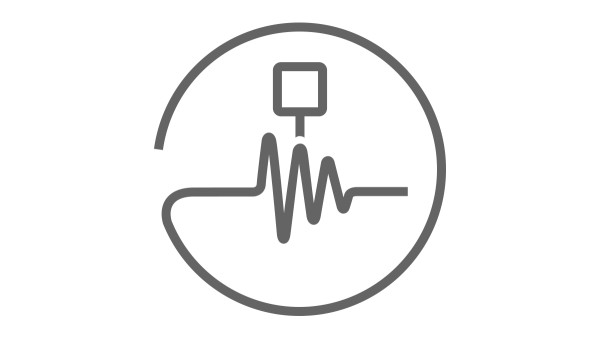 Greater transparency
With SmartCheck, you profit from the transparent display and analysis of your machines' condition.
Are you looking for a lubrication solution? These references might interest you.
Are you also looking for a solution for your machine? We would be happy to advise you without obligation and in an uncomplicated manner. Contact
Share Page