Increased performance at a copper mine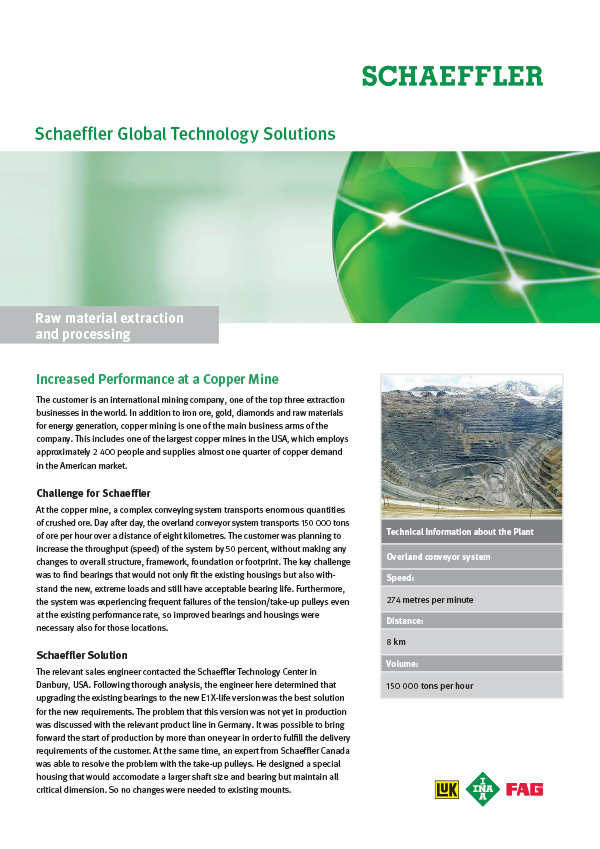 The customer is an international mining company, one of the top three extrac-
tion businesses in the world. In addition to iron ore, raw materials for energy
generation, gold and diamonds, copper mining is one of the main business arms
of the company. Challenge for Schaeffler
At the copper mine, a complex conveying system transports enormous quanti-
ties of crushed ore. Day after day, the overland conveyor system transports
150 000 tons of ore per hour over a distance of eight kilometres. The customer
was planning to increase the throughput (speed) of the system by 50 percent,
without making any changes to overall structure, framework, foundation or foot-
print.
Media category: Customer Success StoriesGTS 0042
Date: 2013-03-5
Publisher: Schaeffler Technologies AG & Co. KG
Pages: 2
Language: English
Other languages
---
Share Page