Coated Rolling Elements to avoid Slippage Damage in Calender Bearings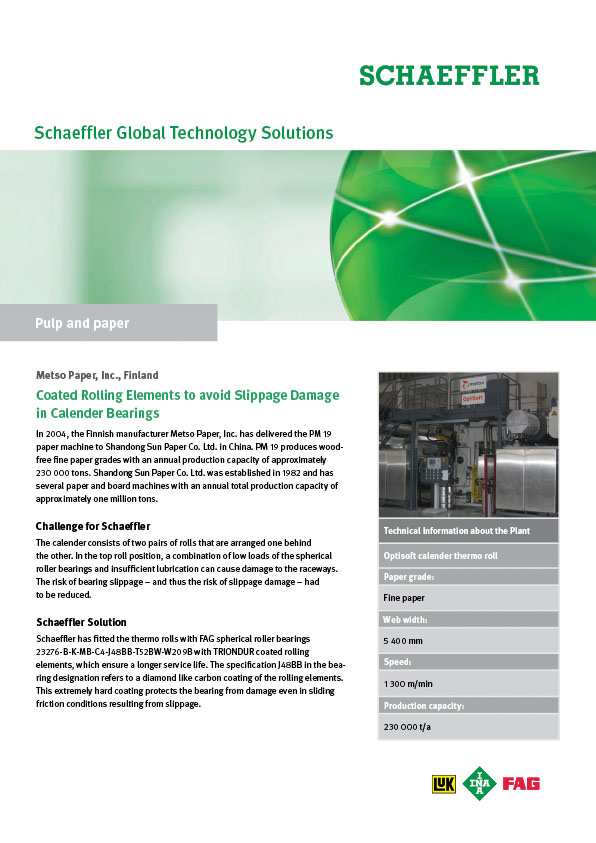 Metso Paper, Inc., Finland
In 2004, the Finnish manufacturer Metso Paper, Inc. has delivered the PM 19 paper machine to Shandong Sun Paper Co. Ltd. in China.
Challenge for Schaeffler:
The calender consists of two pairs of rolls that are arranged one behind the other. In the top roll position, a combination of low loads and insufficient lubrication can cause damage to the raceways. The risk of slippage – and thus the risk of slippage damage – had to be reduced.
Media category: Customer Success StoriesGTS 0001
Date: 2012-07-2
Publisher: Schaeffler Technologies AG & Co. KG
Pages: 0
Language: English
Other languages
---
Share Page