Saving Time and Costs by having a Bearing replaced by an Expert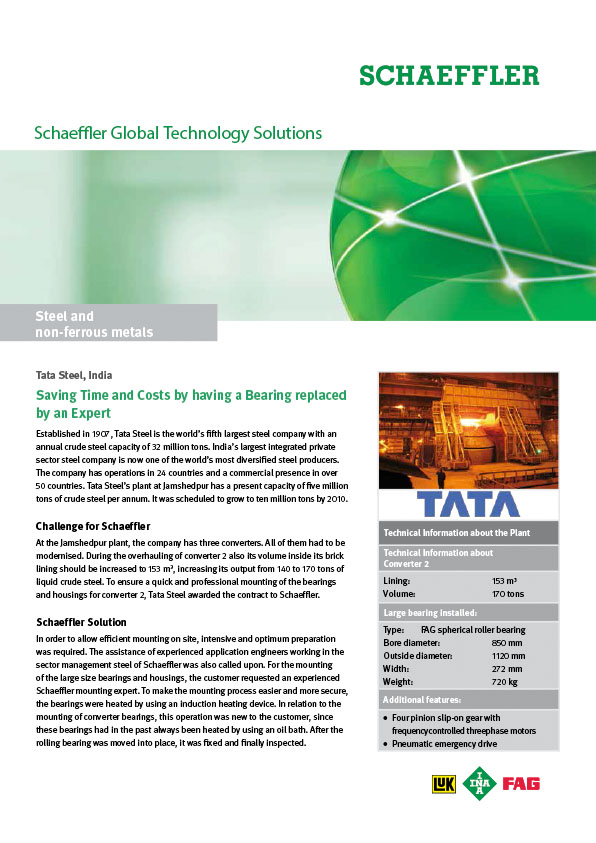 Tata Steel, Indien
Established in 1907, Tata Steel is the world's sixth largest steel company with an annual crude steel capacity of 28 million tons.
Challenge for Schaeffler:
At the Jamshedpur plant, the company has three converters. All of them had to be modernised. During the overhauling of converter 2 also its volume inside its brick lining should be increased to 153 m 3 , increasing its output from 140 tons to 170 tons of liquid crude steel. To ensure a quick and professional mounting of the bearings and housings for converter 2, Tata Steel awarded the contract to Schaeffler.
Media category: Customer Success StoriesGTS 0007
Date: 2012-07-2
Publisher: Schaeffler Technologies AG & Co. KG
Pages: 0
Language: English
Other languages
---
Share Page