Replacement of Spherical Roller Bearing by FAG Split Spherical Roller Bearing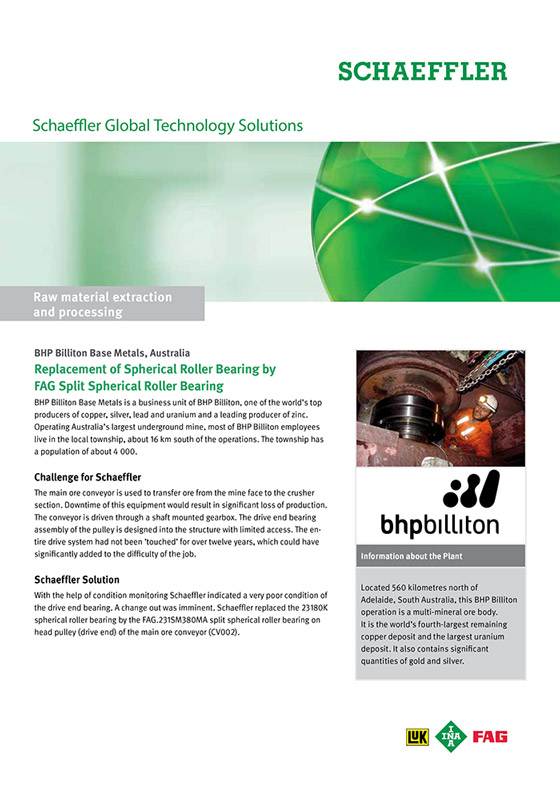 BHP Billiton Base Metals, Australia
BHP Billiton Base Metals is a business unit of BHP Billiton, one of the world's top producers of copper, silver, lead and uranium and a leading producer of zinc.
Challenge for Schaeffler:
The main ore conveyor is used to transfer ore from the mine face to the crusher section. Downtime of this equipment would result in significant loss of production. The conveyor is driven through a shaft mounted gearbox. The drive end bearing assembly of the pulley is designed into the structure with limited access. The entire drive system had not been 'touched' for over twelve years, which could have significantly added to the difficulty of the job.
Media category: Customer Success StoriesGTS 0012
Date: 2012-07-2
Publisher: Schaeffler Technologies AG & Co. KG
Pages: 2
Language: English
Other languages
---
Share Page