Cost Savings through Monitoring Package for Wind Turbines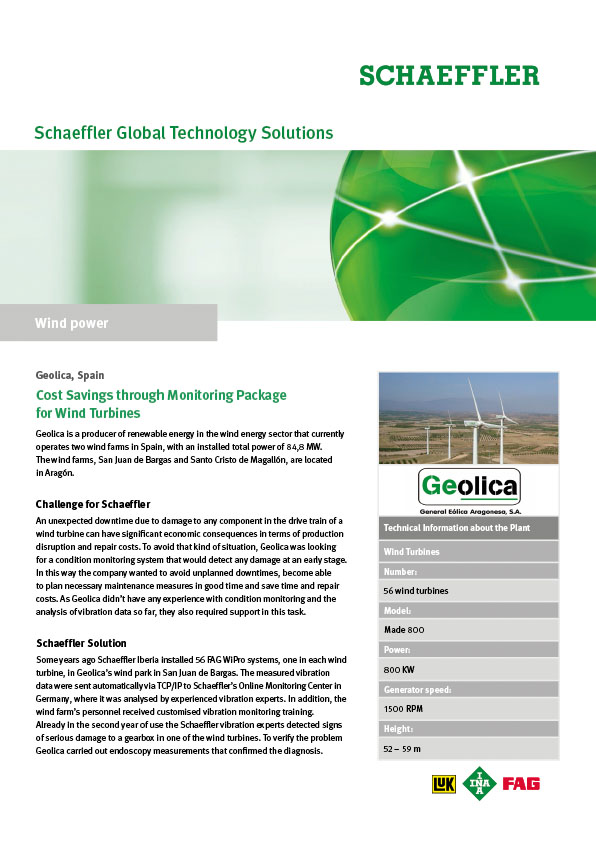 Geolica, Spain
Geolica is a producer of renewable energy in the wind energy sector that currently operates two wind farms in Spain, with an installed total power of 84,8 MW.
Challenge for Schaeffler:
An unexpected downtime due to damage to any component in the drive train of a wind turbine can have significant economic consequences in terms of production disruption and repair costs. To avoid that kind of situation, Geolica was looking for a condition monitoring system that would detect any damage at an early stage.
Media category: Customer Success StoriesGTS 0018
Date: 2012-07-2
Publisher: Schaeffler Technologies AG & Co. KG
Pages: 2
Language: English
Other languages
---
Share Page