Quick Reconditioning of a Rotor Bearing in an Air Preheater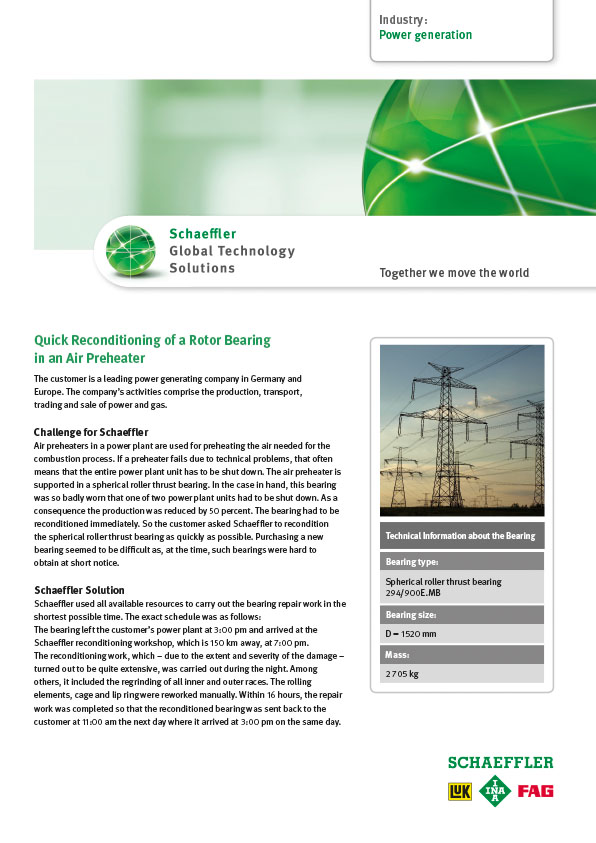 The customer is a leading power generating company in Germany and Europe.
Challenge for Schaeffler:
Air preheaters in a power plant are used for preheating the air needed for the combustion process. If a preheater fails due to technical problems, that often means that the entire power plant unit has to be shut down. The air preheater is supported in a spherical roller thrust bearing. In the case in hand, this bearing was so badly worn that one of two power plant units had to be shut down. As a consequence the production was reduced by 50 percent. The bearing had to be reconditioned immediately.
Media category: Customer Success StoriesGTS 0023
Date: 2012-07-2
Publisher: Schaeffler Technologies AG & Co. KG
Pages: 2
Language: English
Other languages
---
Share Page