Reliable Damage Diagnosis in Spite of Floating Imbalance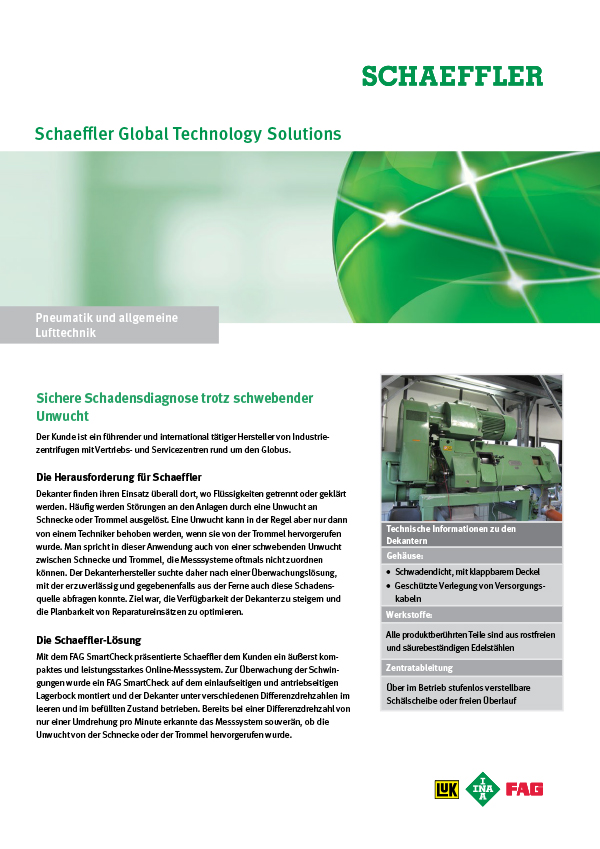 The customer is one of the world's leading manufacturers of industrial
centrifuges with branch offices and service centers around the globe.
Challenge for Schaeffler:
Decanters are used in all applications where liquids are separated or clarified.
Often, malfunctions of a decanter are caused by an imbalance in the scroll or
bowl. As a rule, only imbalances caused by the bowl can be adjusted by a technician. In this context, this is also referred to as a floating imbalance between scroll and bowl, which many measuring systems cannot allocate. So the decanter manufacturer was looking for a monitoring solution that would permit reliable retrieval of data from this potential source of trouble, even from a distance.
Media category: Customer Success StoriesGTS 0028
Date: 2013-11-11
Publisher: Schaeffler Technologies AG & Co. KG
Pages: 2
Language: English
Other languages
---
Share Page