Online Monitoring of Vacuum Pumps for a long Service Life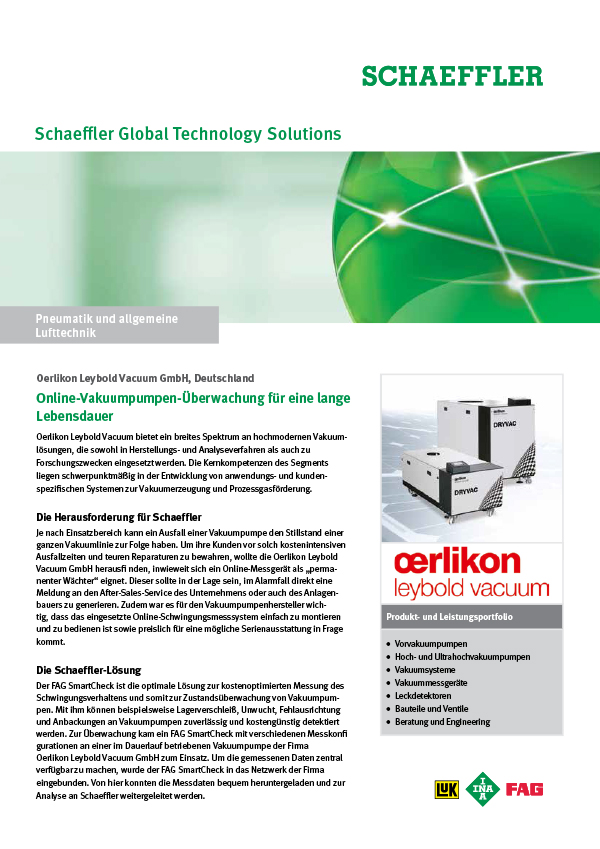 Oerlikon Leybold Vacuum offers a wide range of advanced vacuum solutions that
are used both in production and analysis processes as well as for research
purposes. Challenge for Schaeffler:
Depending on the application, failure of a vacuum pump can cause a whole
vacuum line to shut down. So, to protect their customers against such costly
downtime and expensive repairs, Oerlikon Leyold Vacuum GmbH wanted to see
whether an online measuring device would be suitable for use as a 'permanent
guard'. The device was to be able to generate a report directly to the company's or
to the machine manufacturer's after sales service...
Media category: Customer Success StoriesGTS 0029
Date: 2013-11-12
Publisher: Schaeffler Technologies AG & Co. KG
Pages: 2
Language: English
Other languages
---
Share Page