Professional monitoring of main spindle bearing supports on grinding machines in the aerospace sector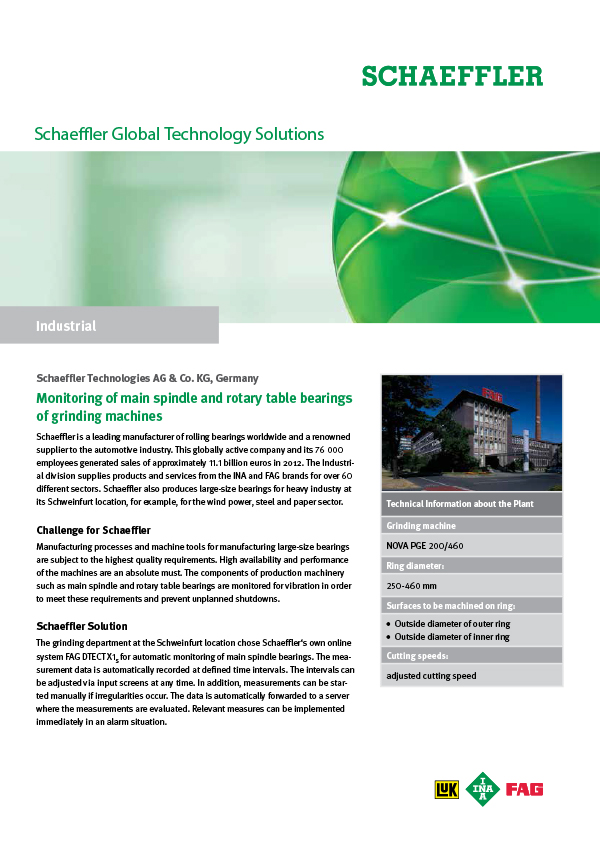 Schaeffler is a leading manufacturer of rolling bearings worldwide and a renowned supplier to the automotive industry. This globally active company and
its 76 000 employees generated sales of approximately 11.1 billion euros in 2012.
Challenge for Schaeffler:
Special bearing supports for aerospace applications are subject to extreme con
ditions and very high quality requirements. Process reliability has the highest
priority during manufacturing due to the complexity and high value of materials
(use of heat-resistant steels).
Media category: Customer Success StoriesGTS 0039
Date: 2013-12-19
Publisher: Schaeffler Technologies AG & Co. KG
Pages: 2
Language: English
Other languages
---
Share Page