Split Bearings slash Maintenance Cost of Bodywork Washer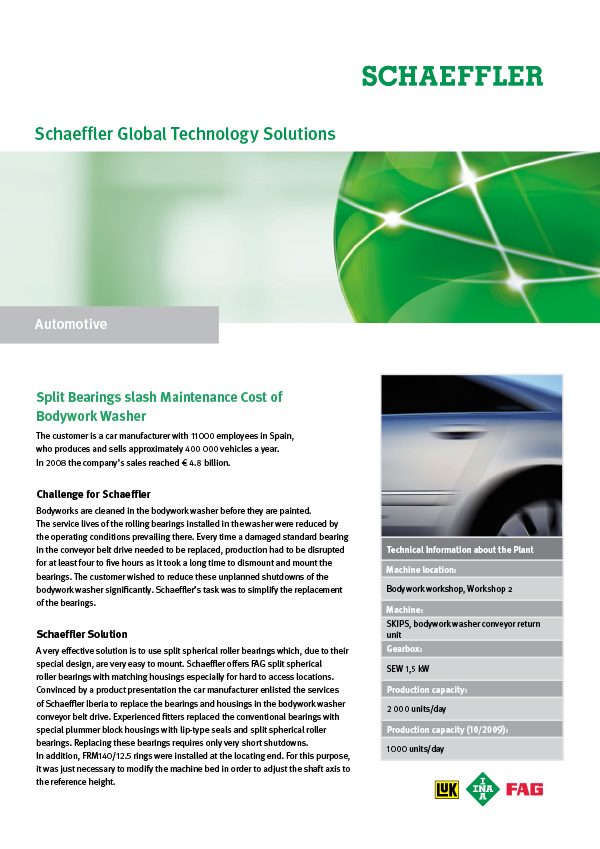 The customer is a car manufacturer with 11 000 employees in Spain,
who produces and sells approximately 400 000 vehicles a year.
In 2008 the company's sales reached € 4.8 billion. Challenge for Schaeffler:
Bodyworks are cleaned in the bodywork washer before they are painted.
The service lives of the rolling bearings installed in the washer were reduced by
the operating conditions prevailing there. Every time a damaged standard bearing
in the conveyor belt drive needed to be replaced, production had to be disrupted
for at least four to five hours as it took a long time to dismount and mount the
bearings.
Media category: Customer Success StoriesGTS 0066
Date: 2013-12-20
Publisher: Schaeffler Technologies AG & Co. KG
Pages: 2
Language: English
Other languages
---
Share Page