Reconditioning of Railway Bearings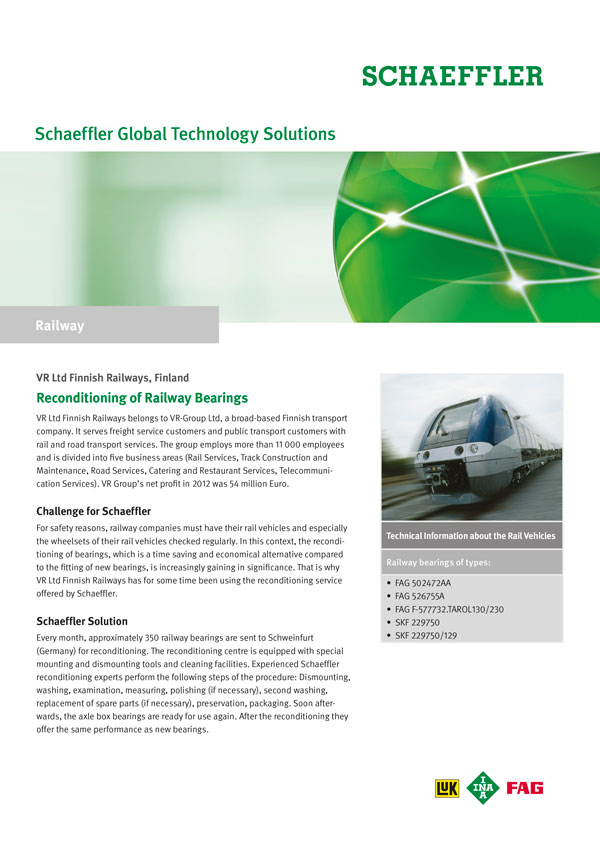 VR Ltd Finnish Railways belongs to VR-Group Ltd, a broad-based Finnish transport
company. It serves freight service customers and public transport customers with
rail and road transport services. Challenge for Schaeffler:
For safety reasons, railway companies must have their rail vehicles and especially
the wheelsets of their rail vehicles checked regularly. In this context, the reconditioning of bearings, which is a time saving and economical alternative compared
to the fitting of new bearings, is increasingly gaining in significance. That is why
VR Ltd Finnish Railways has for some time been using the reconditioning service
offered by Schaeffler.
Media category: Customer Success StoriesGTS 0074
Date: 2013-12-20
Publisher: Schaeffler Technologies AG & Co. KG
Pages: 2
Language: English
Other languages
---
Share Page