Reconditioning of Spherical Roller Bearings in a Drying Cylinder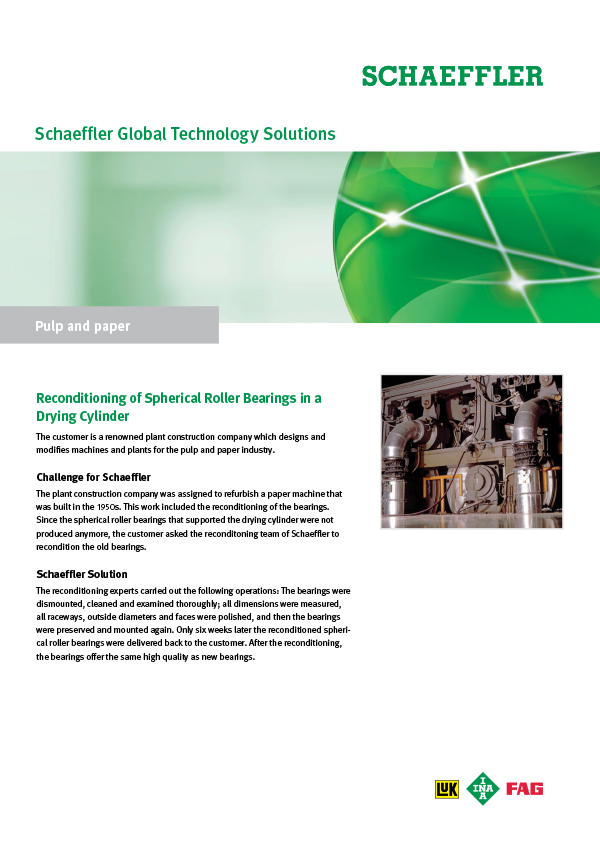 he customer is a renowned plant construction company which designs and
modifies machines and plants for the pulp and paper industry. Challenge for Schaeffler:
The plant construction company was assigned to refurbish a paper machine that
was built in the 1950s. This work included the reconditioning of the bearings.
Since the spherical roller bearings that supported the drying cylinder were not
produced anymore, the customer asked the reconditoning team of Schaeffler to
recondition the old bearings.
Media category: Customer Success StoriesGTS 0075
Date: 2013-12-20
Publisher: Schaeffler Technologies AG & Co. KG
Pages: 2
Language: English
Other languages
---
Share Page