Saving Costs by Reconditioning of Hybrid Deep Groove Ball Bearings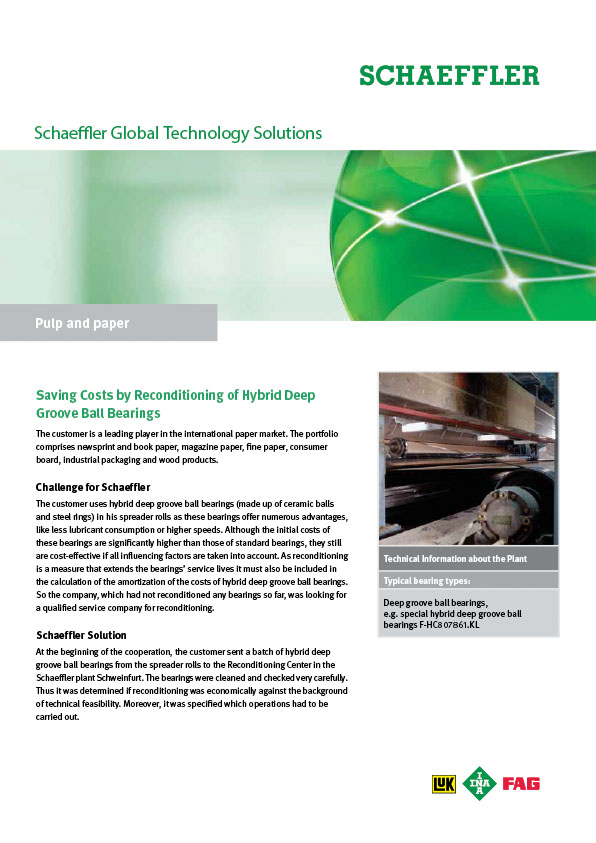 The customer is a leading player in the international paper market. The portfolio comprises newsprint and book paper, magazine paper, fine paper, consumer
board, industrial packaging and wood products. Challenge for Schaeffler The customer uses hybrid deep groove ball bearings (made up of ceramic balls and steel rings) in his spreader rolls as these bearings offer numerous advantages, like less lubricant consumption or higher speeds. Although the initial costs of these bearings are significantly higher than those of standard bearings, they still are cost-effective if all influencing factors are taken into account.
Media category: Customer Success StoriesGTS 0005
Date: 2012-08-22
Publisher: Schaeffler Technologies AG & Co. KG
Pages: 2
Language: English
Other languages
---
Share Page