Condition Monitoring on a Hot Strip Mill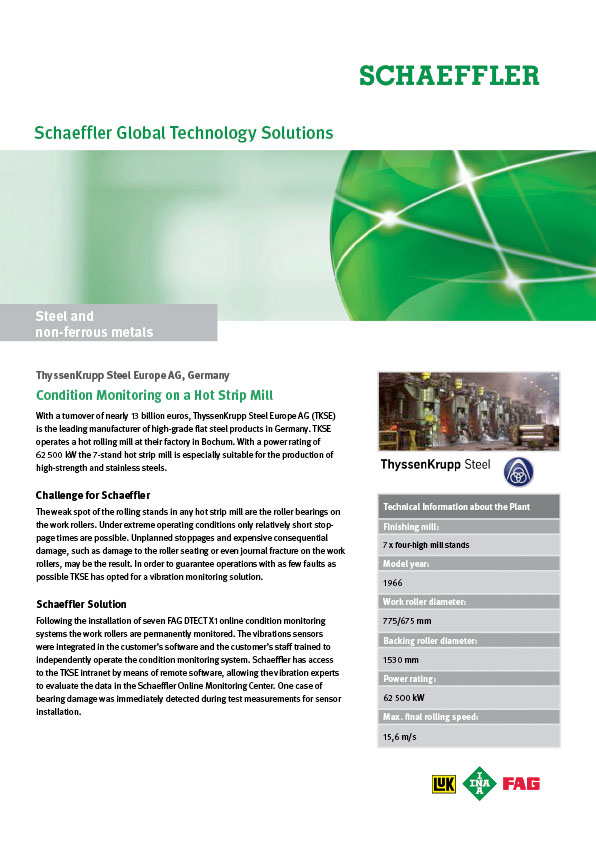 With a turnover of 5.6 billion euros, ThyssenKrupp Steel AG (TKS) is the leading
manufacturer of high-grade flat steel products in Germany. TKS operates a
hot rolling mill at their factory in Bochum. Challenge for Schaeffler
The weak spot of the rolling stands in any hot strip mill are the roller bearings
on the work rollers. Under extreme operating conditions only relatively short
stoppage times are possible. Unplanned stoppages and expensive conse-
quential damage, such as damage to the roller seating or even journal fracture
on the work rollers, may be the result.
Media category: Customer Success StoriesGTS 0006
Date: 2012-08-22
Publisher: Schaeffler Technologies AG & Co. KG
Pages: 2
Language: English
Other languages
---
Share Page