Condition Monitoring increases Availability of Tandem Line "BETA"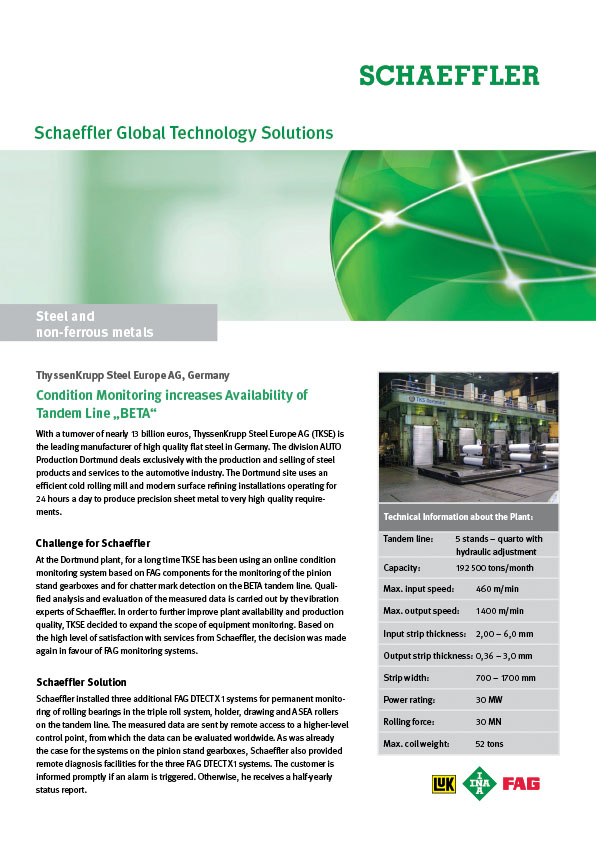 With a turnover of 13,2 billion euros in the financial year 2006/2007,
ThyssenKrupp Steel AG (TKS) is the leading manufacturer of high quality flat
steel in Germany. Challenge for Schaeffler
At the Dortmund plant, for a long time TKS has been using an online
condition monitoring system based on FAG components for the monitoring
of the pinion stand gearboxes and for chatter mark detection on the BETA
tandem line. Qualified analysis and evaluation of the measured data is
carried out by the vibration experts of Schaeffler.
Media category: Customer Success StoriesGTS 0008
Date: 2012-08-22
Publisher: Schaeffler Technologies AG & Co. KG
Pages: 2
Language: English
Other languages
---
Share Page