Trouble-shooting Measurements in 4-High Cold Rolling Mill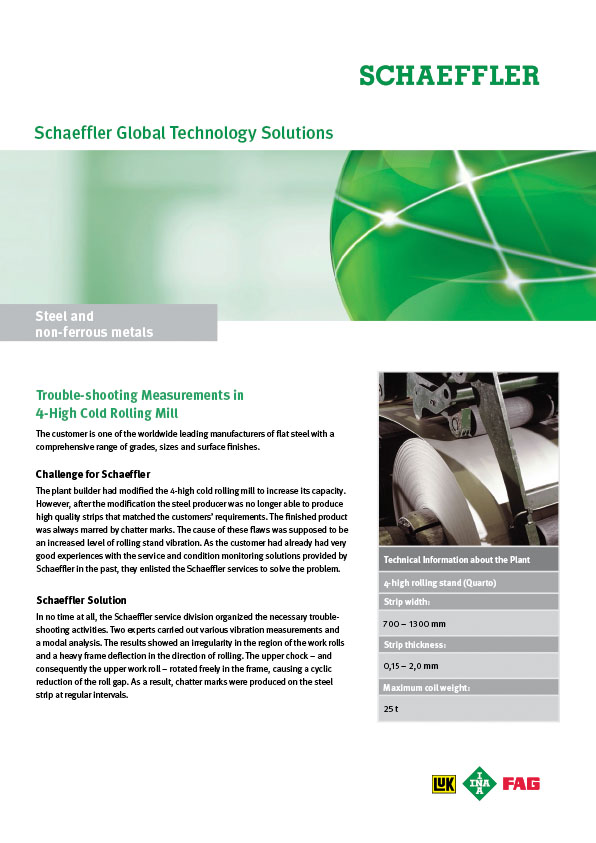 The customer is one of the worldwide leading manufacturers of flat steel with a
comprehensive range of grades, sizes and surface finishes. Challenge for Schaeffler: The plant builder had modified the 4-high cold rolling mill to increase its
capacity. However, after the modification the steel producer was no longer able
to produce high quality strips that matched the customers' requirements. The
finished product was always marred by chatter marks. The cause of these flaws
was supposed to be an increased level of rolling stand vibration.
Media category: Customer Success StoriesGTS 0010
Date: 2012-08-22
Publisher: Schaeffler Technologies AG & Co. KG
Pages: 2
Language: English
Other languages
---
Share Page