Professional Bearing Mounting in a Polycom Press saves Money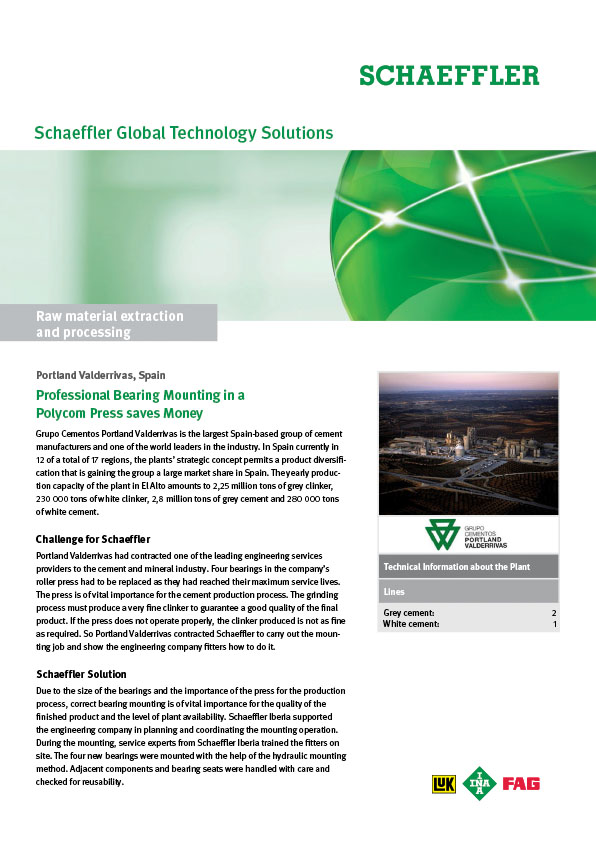 Grupo Cementos Portland Valderrivas is the largest Spain-based group of
cement manufacturers and one of the world leaders in the industry. Challenge for Schaeffler
Portland Valderrivas had contracted one of the leading engineering services
providers to the cement and mineral industry. Four bearings in the company's
roller press had to be replaced as they had reached their maximum service lives.
The press is of vital importance for the cement production process.
Media category: Customer Success StoriesGTS 0015
Date: 2012-08-22
Publisher: Schaeffler Technologies AG & Co. KG
Pages: 2
Language: English
Other languages
---
Share Page