Condition Monitoring with FAG WiPro on Wind Farms in Australia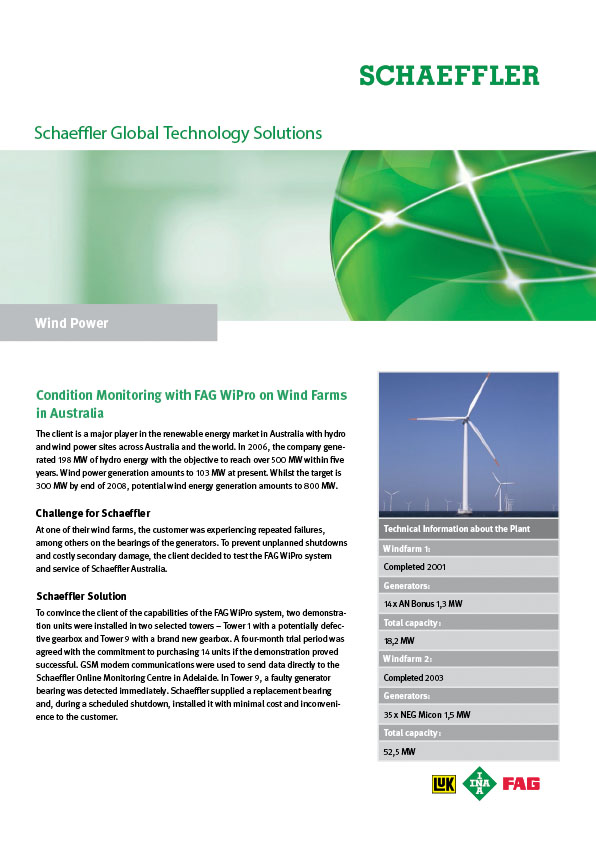 The client is a major player in the renewable energy market in Australia
with hydro and wind power sites across Australia and the world. In 2006, the
company generated 198 MW of hydro energy with the objective to reach over
500 MW within five years. Challenge for Schaeffler:
At one of their wind farms, the customer was experiencing repeated failures,
among others on the bearings of the generators. To prevent unplanned
shutdowns and costly secondary damage, the client decided to test the
FAG WiPro system and service of Schaeffler Australia.
Media category: Customer Success StoriesGTS 0016
Date: 2012-08-31
Publisher: Schaeffler Technologies AG & Co. KG
Pages: 2
Language: English
Other languages
---
Share Page