Schaeffler Integral Solution improves Performance of petrochemical Plant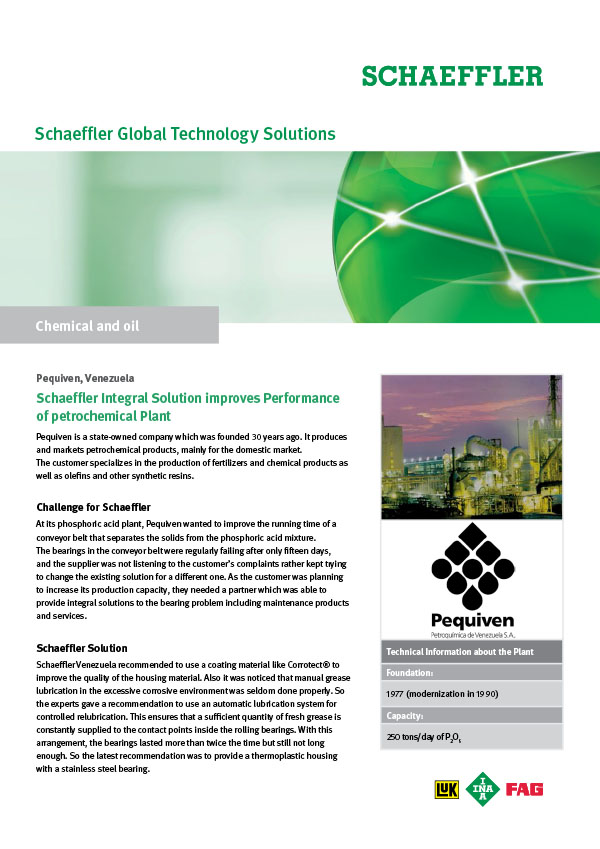 Pequiven is a state-owned company which was founded 30 years ago. It
produces and markets petrochemical products, mainly for the domestic market.
The customer specializes in the production of fertilizers and chemical products
as well as olefins and other synthetic resins. Challenge for Schaeffler:
At its phosphoric acid plant, Pequiven wanted to improve the running time of
a conveyor belt that separates the solids from the phosphoric acid mixture.
The bearings in the conveyor belt were regularly failing after only fifteen days,
and the supplier was not listening to the customer's complaints rather kept
trying to change the existing solution for a different one.
Media category: Customer Success StoriesGTS 0019
Date: 2012-08-31
Publisher: Schaeffler Technologies AG & Co. KG
Pages: 2
Language: English
Other languages
---
Share Page