Condition Monitoring of Saw Gearboxes Increases Availability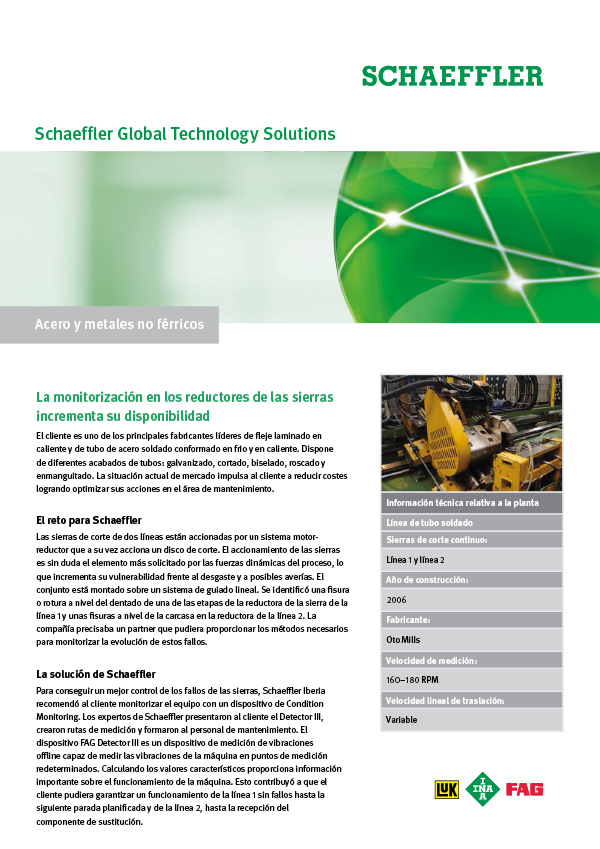 The customer is a leading manufacturer of hot and cold rolled welded steel
pipes and hot rolled steel strips. The company has different types of pipe
finishing facilities, such as galvanizing, cutting, beveling, threading and flan -
ging. Challenge for Schaeffler:
The cutting saws of two different lines are driven by a gear motor system that at
the same time drives a cutting disc. The saw drive supports the dynamic forces
of the process. Due to the operating conditions it is exposed to an increased
danger of wear and damage. The complete equipment is fitted on a monorail
guidance system.
Media category: Customer Success StoriesGTS 0061
Date: 2014-04-4
Publisher: Schaeffler Technologies AG & Co. KG
Pages: 2
Language: English
Other languages
---
Share Page