Condition Monitoring on Offshore Petroleum Platform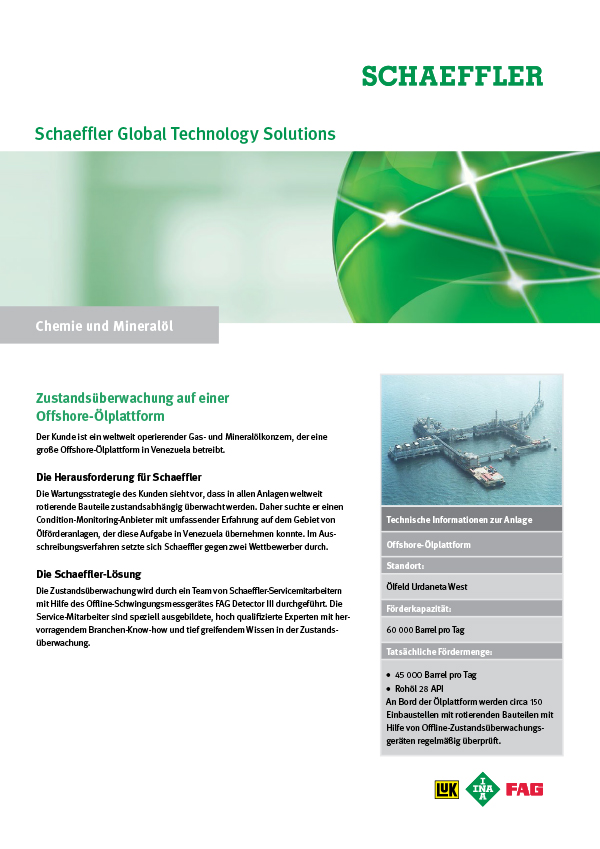 The customer is a global group of oil, gas and petrochemical companies that
operates a big offshore petroleum platform in Venezuela.
Challenge for Schaeffler:
The customer uses a maintenance strategy that includes condition monitoring
of all rotating components of its facilities around the world. Therefore, they were
looking for a condition monitoring service provider with extensive experience in
petroleum facilities who could do this job in Venezuela. In a tender process,
Schaeffler prevailed over two competitors.
Media category: Customer Success StoriesGTS 0025
Date: 2014-04-4
Publisher: Schaeffler Technologies AG & Co. KG
Pages: 2
Language: English
Other languages
---
Share Page