Online Monitoring Ensures Availability of Production Machine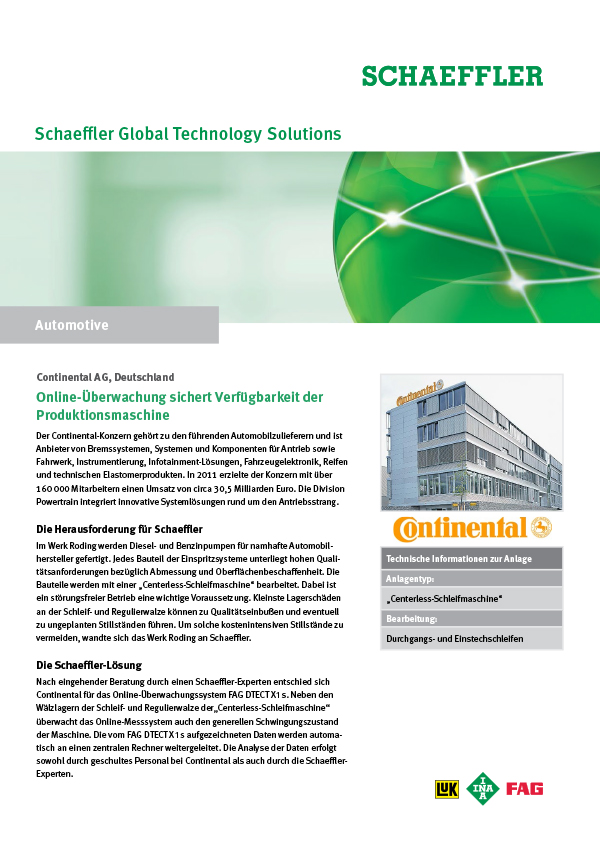 Continental is a leading supplier to the automobile industry and a provider of
brake systems, systems and components for drives and chassis, instrumenta-
tion, infotainment solutions, vehicle electronics, tires, and technical elastomer
products. Challenge for Schaeffler:
The plant in Roding produces diesel and gasoline pumps for renowned auto-
mobile manufacturers. Every component in these injection systems is subject to
high quality requirements with regard to dimensions and surface texture, and
components are machined using a "centerless" grinding machine. Malfunction-
free operation is an important prerequisite here.
Media category: Customer Success StoriesGTS 0034
Date: 2014-04-4
Publisher: Schaeffler Technologies AG & Co. KG
Pages: 2
Language: English
Other languages
---
Share Page