Conversion of Dryer Roll to Self Aligning Cylindrical Roller Bearing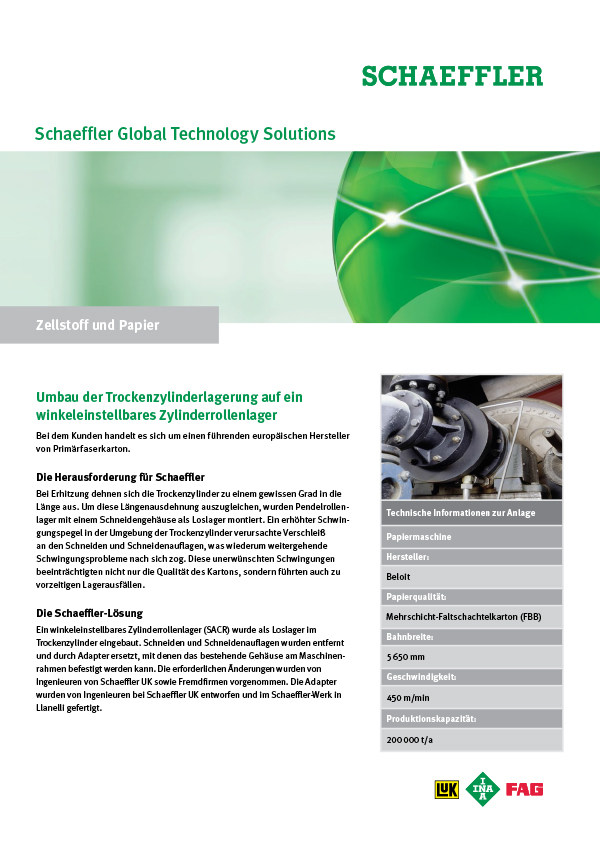 The customer is a leading European manufacturer of virgin-fibre paperboard.
Challenge for Schaeffler:
A certain amount of linear expansion takes place as the dryer rolls heat up.
To compensate this expansion, spherical roller bearings with a rocker block
housing were mounted in the non-locating bearing position.
Media category: Customer Success StoriesGTS 0040
Date: 2014-04-4
Publisher: Schaeffler Technologies AG & Co. KG
Pages: 2
Language: English
Other languages
---
Share Page