Development and Mounting of a Split Cylindrical Roller Bearing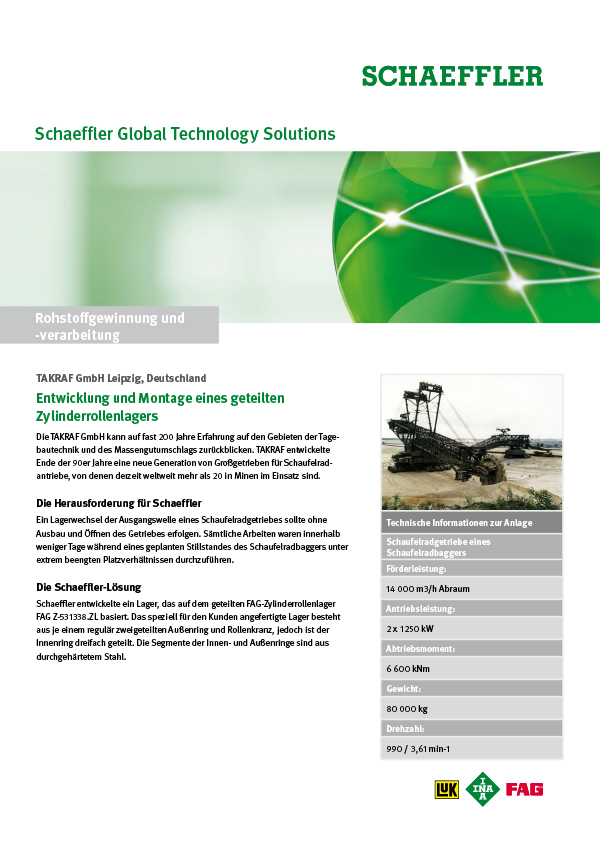 TAKRAF GmbH can look back on nearly 200 years of experience in the fields of
open cast mining equipment and bulk materials handling equipment. In the late
nineties, TAKRAF developed a new generation of large gearboxes for bucket wheel
excavators; currently more than 20 of them are in operation in mines all over the
world.
Challenge for Schaeffler:
One of the output shaft bearings in a bucket wheel gearbox was to be replaced
without dismounting and opening the gearbox. The whole work had to be carried
out, in an extremely confined space, within a few days during a scheduled shut-
down of the bucket wheel excavator.
Media category: Customer Success StoriesGTS 0045
Date: 2014-04-4
Publisher: Schaeffler Technologies AG & Co. KG
Pages: 2
Language: English
Other languages
---
Share Page