Increased Gearbox Availability in a Welded Steel Plant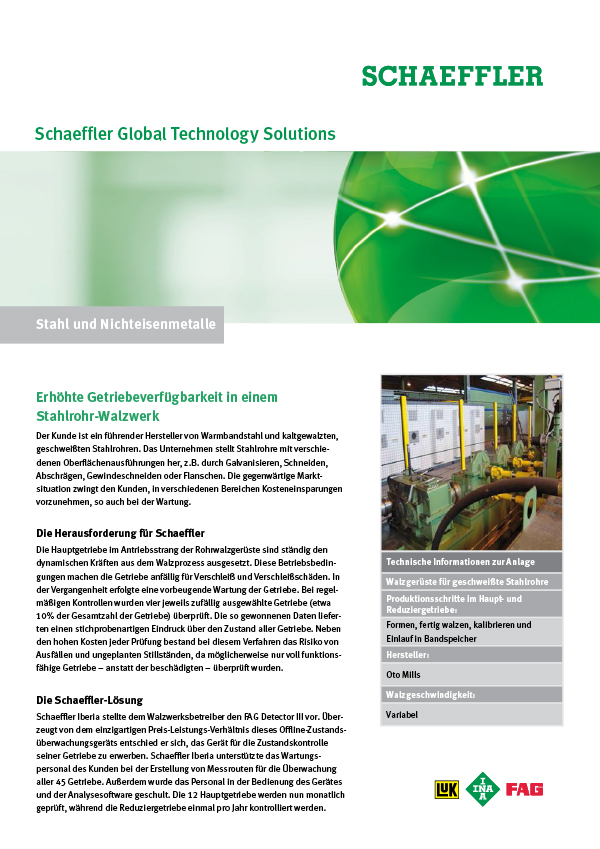 The customer is a leading manufacturer of hot strip and cold formed welded
steel pipe. The company produces a number of different pipe finishes, such
as: galvanizing, cutting, beveling, threading and flanging. Challenge for Schaeffler:
The main gearboxes in the pipe rolling mills' transmission systems are constantly
subjected to the dynamic forces produced in the rolling process. These
operating conditions make the gearboxes susceptible to wear and damage.
In the past, these gearboxes where serviced on a preventive maintenance
basis.
Media category: Customer Success StoriesGTS 0063
Date: 2014-04-4
Publisher: Schaeffler Technologies AG & Co. KG
Pages: 2
Language: English
Other languages
---
Share Page