FAG ProCheck Increased Availability of Stretch Reducing Mill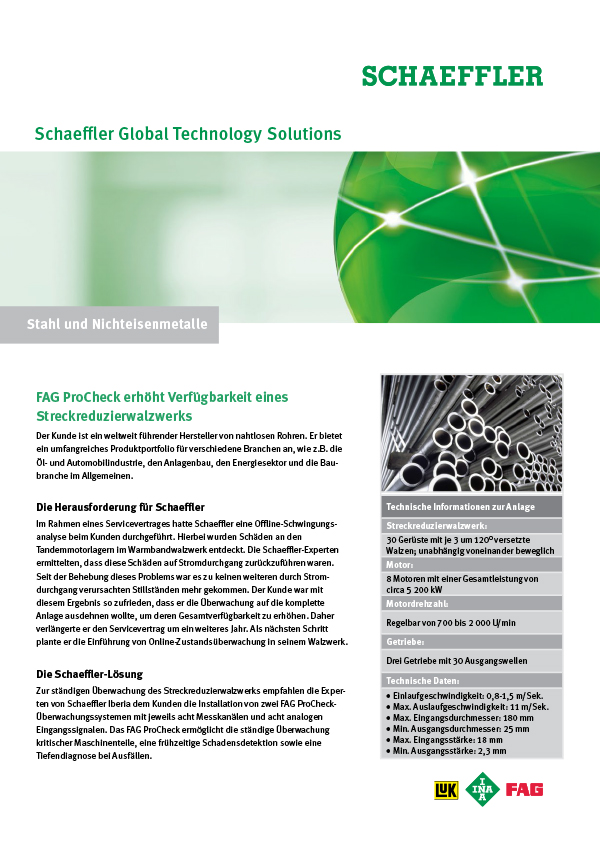 The customer is a world leading manufacturer of seamless pipes. He offers a
wide range of products for different industrial areas, e.g. the oil, automotive and
mechanical construction industry as well as the energy sector and the overall
construction industry. Challenge for Schaeffler:
Thanks to a service contract with Schaeffler based on offline vibration analysis
some chronic damage had been detected in the tandem motor bearings of the
customer's hot strip mill. Schaeffler had determined that these damages were
caused by current passage.
Media category: Customer Success StoriesGTS 0065
Date: 2014-04-4
Publisher: Schaeffler Technologies AG & Co. KG
Pages: 2
Language: English
Other languages
---
Share Page