Professional Mounting Support Ensures Plant Availability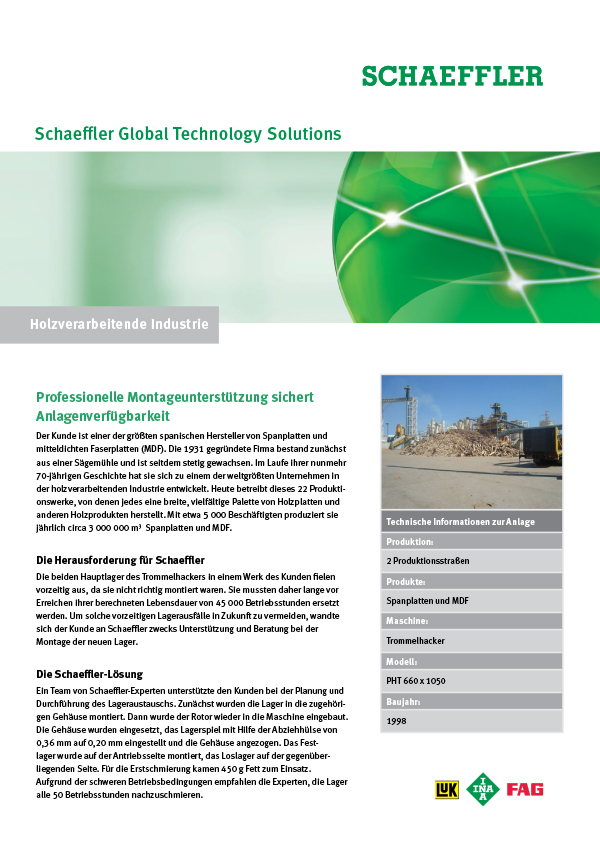 The customer is one of the largest Spanish producers of chipboard and medium
density fiberboard (MDF). Founded in 1931, the customer began as a sawmill and
has continued to grow steadily over the past 70 years, being today one of the
biggest companies in the timber industry worldwide. Schaeffler Challenge:
The customer experienced failures of the two main bearings in the drum chipper,
which were caused by incorrect bearing mounting. So the bearings had to be
replaced long before they had reached their calculated service lives (about
45 000 operating hours for this application).
Media category: Customer Success StoriesGTS 0067
Date: 2014-04-4
Publisher: Schaeffler Technologies AG & Co. KG
Pages: 2
Language: English
Other languages
---
Share Page